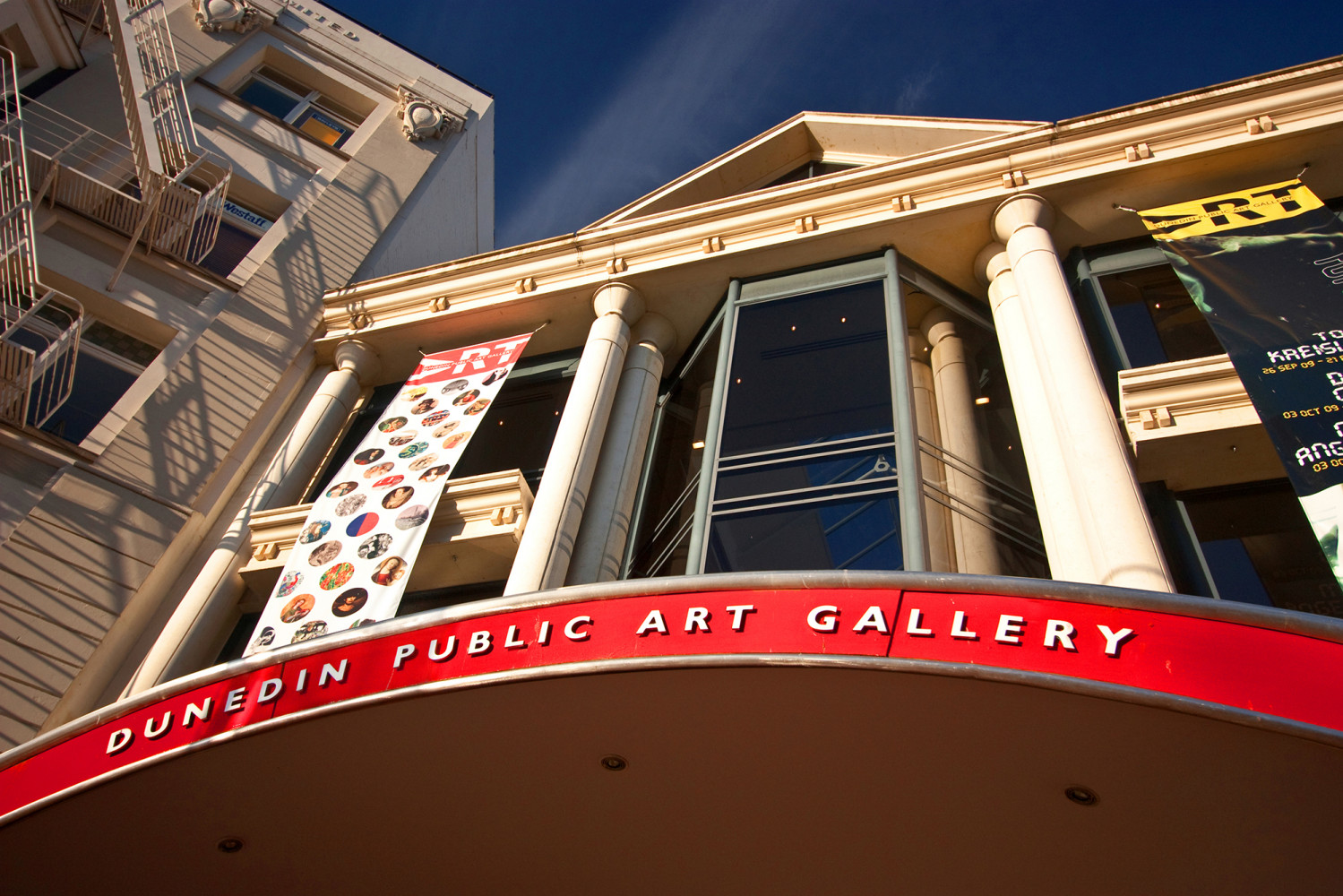 Dunedin Public Art Gallery
Dunedin Public Art Gallery is one of New Zealand's four major metropolitan art galleries. Established in 1884, the Gallery was New Zealand's first Art Gallery and is renowned today for the richness of its historic collection and its close working relationship with major New Zealand artists.
The gallery is located right in the heart of Dunedin. It is within easy walking distance from a large number of hotels and on all major public transport routes. There are disabled facilities, the award-winning Nova café, a wonderful shop, free wi-fi in the Gallery foyer.
The Gallery houses a significant collection of New Zealand artworks covering the period from 1860 to the present. The collection also contains major holdings of historical European art, Japanese prints and the decorative arts. Historical works by renowned artists such as Turner, Gainsborough, Claude, and Machiavelli feature alongside the only Monet in a New Zealand collection and master works by Derain, Tissot, Burne-Jones and internationally acclaimed Dunedin artist Frances Hodgkins.
The collection is fundamental to the Gallery's exhibition programme, but many works of art are also sourced from other public and private collections in New Zealand and internationally.
The Gallery presents a wide-ranging events programme of interesting lectures, floor talks, film and video screenings, performances and workshops. There are regular guided tours for key exhibitions or by arrangement.