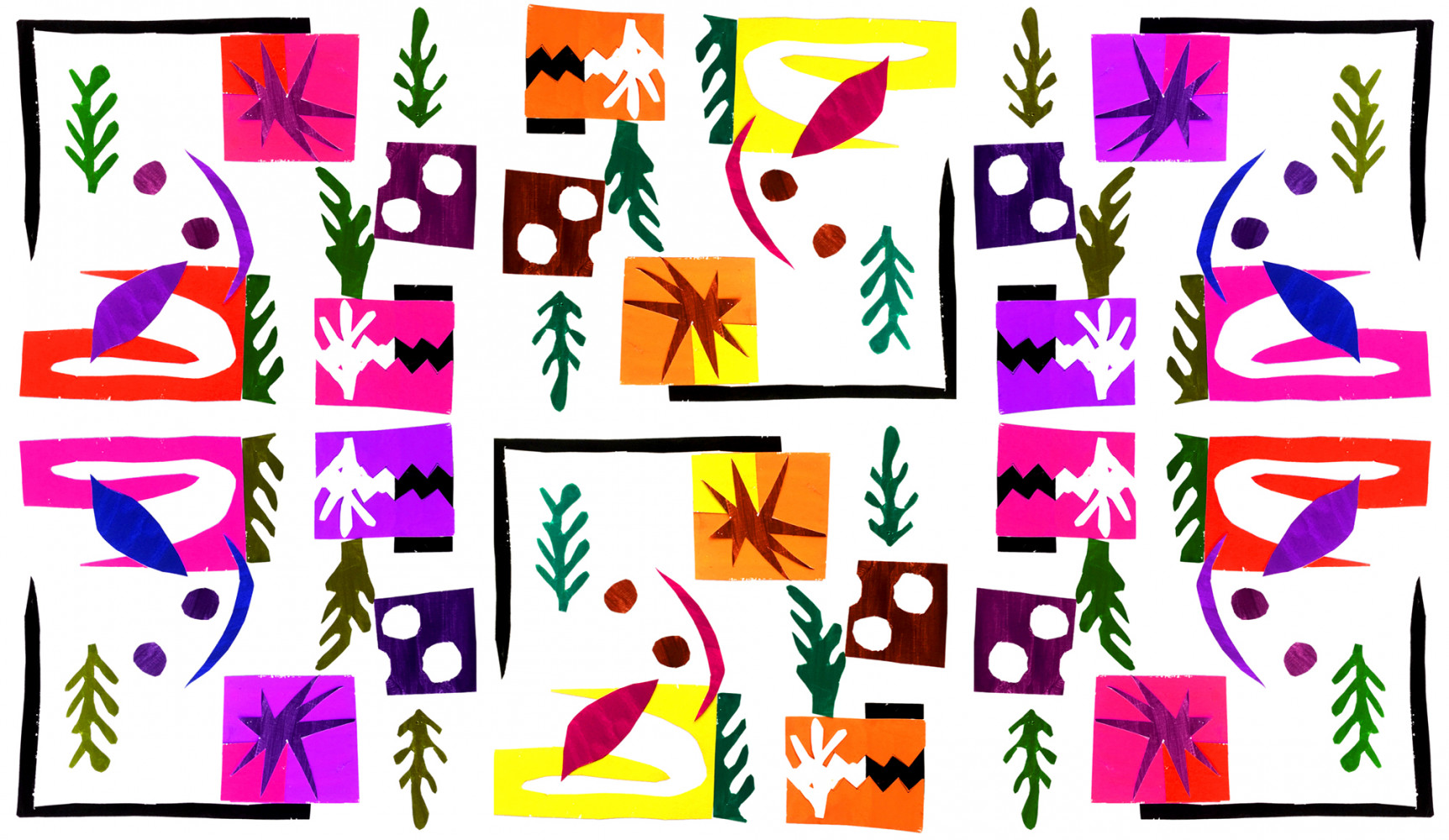 inspiration from Matisse
My curves are not crazy
HENRI MATISSE

This is the first in a practical series exploring the techniques of some well-known and not-so-well-known artists, many of whom have work in the Dunedin Public Art Gallery collection.
We realise that at this time, you will have to make do with what you have on hand to emulate the styles of some of the world's greatest artists, and that in itself could be a challenge, but hope that you will be inspired to continue this good work nonetheless!

Our first artist is the uplifting and joyous Henri Matisse.

Most of Matisse's paintings were in oil paint on canvas, but today we will look at his cut-outs that he made in later life.
To make his cut-outs, Matisse coloured heavy art paper with gouache paint.
If your children have a paint box at home, it is likely to be gouache. You could experiment with small pieces of cardboard to get the effect you want (you would use up the paint too quickly if you made a large shape).

Use a medium-sized brush so that you don't have to make too many brush strokes to fill you piece of card. Let the paint dry. You may need to put weights on the edges. Luckily gouache dries very quickly!

Get out the scissors, and don't think too hard about the shape – just cut something out of your paper or card.

Repeat the painting, drying and cutting process as many times as you like.

Emulate Matisse and pin your cut-out shapes to a solid surface (perhaps not the lounge wall!) and move them around until you find a composition you like.

If you don't have any larger pieces of card or paper at home, take a photo of the composition on your phone and when you can purchase stationery materials, you could reproduce the composition and glue it in place!
So, take some inspiration from Matisse: pick up a paintbrush and, later, those scissors and experiment!

Here are some digital resources if you would like to learn more about Matisse's cut-outs:
http://www.henri-matisse.net/cut_outs.html
https://www.youtube.com/watch?v=rLgSd8ka0Gs