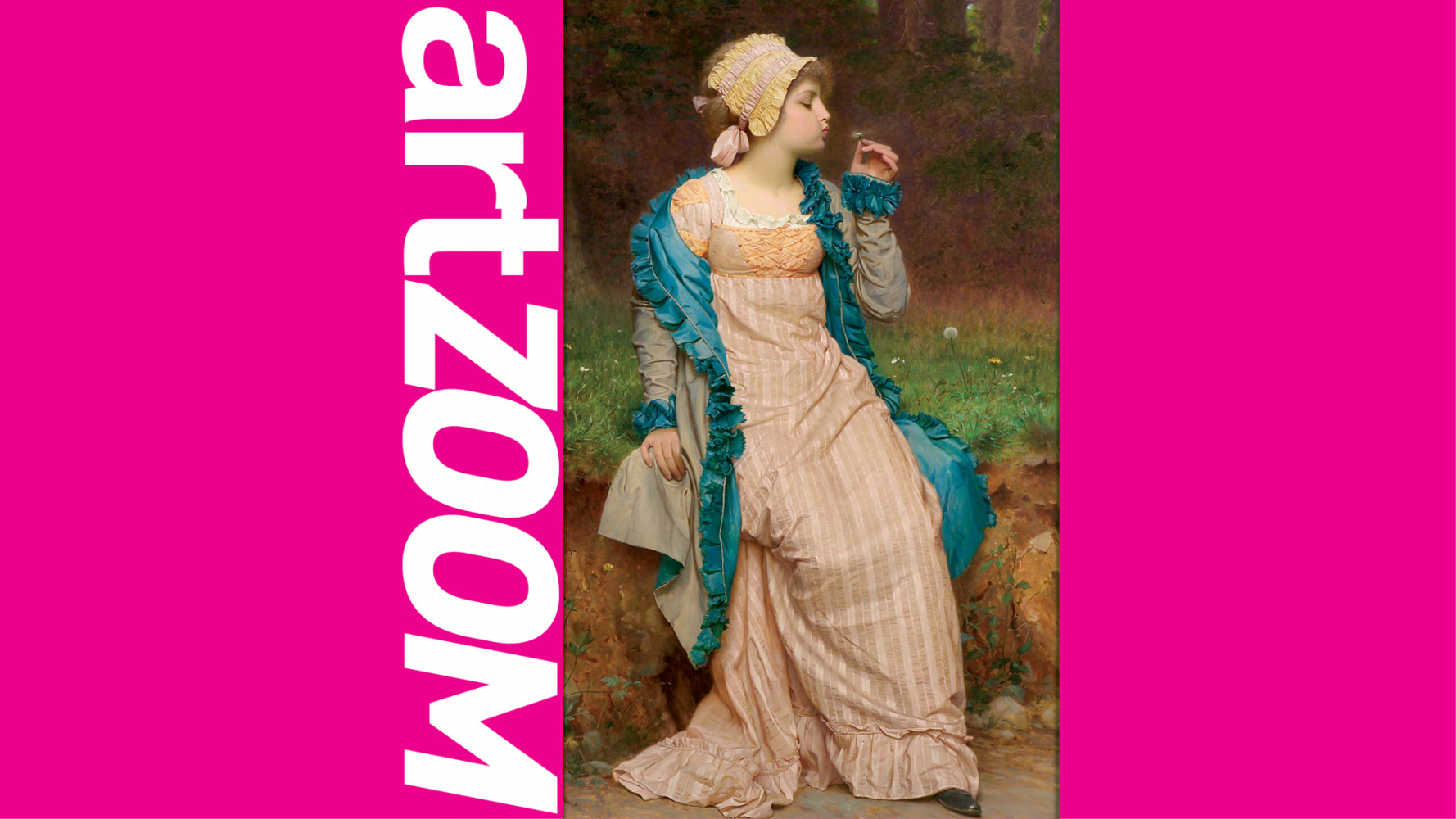 Charles Edward Perugini
Kia ora koutou — this is a series where we ZOOM in on one of the wonderful artworks from the Dunedin Public Art Gallery's Collection...
THE ARTWORK:
He Loves Me, He Loves Me Not 1969
by Charles Edward Perugini
[1839-1918 British]
Oil on canvas
Collection Dunedin Public Art Gallery

ZOOM IN:
Can you see what this young woman is doing? She's blowing on a dandelion.
What do you do when you find a dandelion? Do you make a wish? Do you try and get all the seeds off in one puff?
The title of this painting tells us she is playing a romantic game. There is a young man that she likes, and she is hoping the dandelion game will tell her if he likes her.
Each time she blows on the dandelion, she thinks "he loves me" or "he loves me not". On which blow will the last seed leave?
Dandelion seeds are normally spread by the wind. That's why each one is like a little parachute.

MAKE ART:
See if you can find dandelion in your garden.
Blow the seeds off and watch them float away through the air.
Draw a picture of dandelion seeds floating away on the breeze.
Find out other ways that plants spread their seeds.

DOWNLOAD A WORKSHEET
Click this link to download this activity as an A4 worksheet