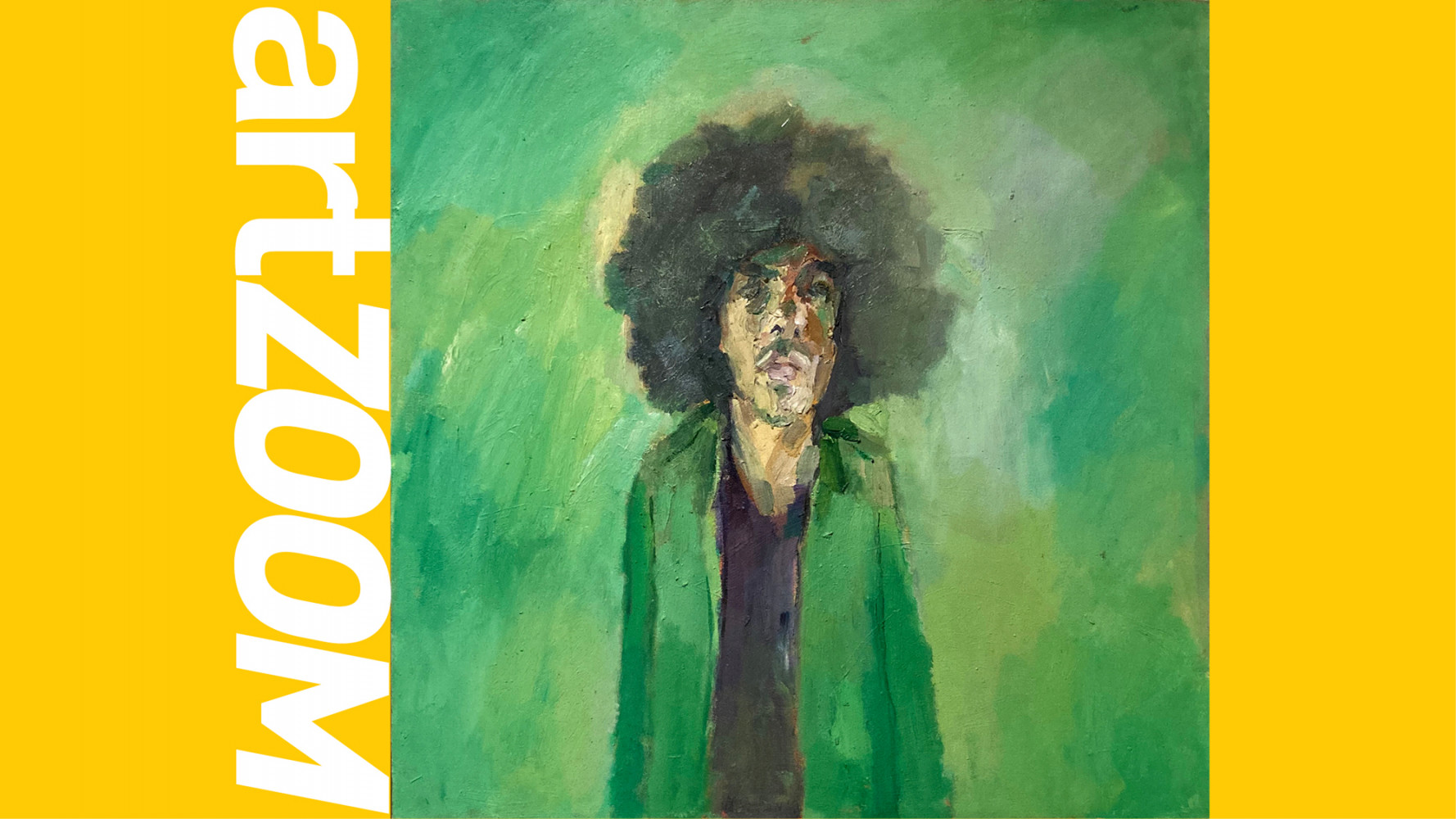 Alan R Pearson
Kia ora koutou — this is a series where we ZOOM in on one of the wonderful artworks from the Dunedin Public Art Gallery's Collection...
THE ARTWORK:
Portrait of Milton 1969
by Alan R Pearson
[1929-2019 Aotearoa New Zealand]
Oil on canvas
Collection Dunedin Public Art Gallery

ZOOM IN:
Look at someone close by and compare the size of their head to their shoulders. You'll find that in real life the shoulders are more than twice as wide as the head.
Now look at this portrait of a man called Milton. The artist has chosen to exaggerate the size of Milton's head compared to his body because that is what he wants us to focus on.
Drawing cartoons of people is also about exaggerating different parts of the body. You change what you really see to make people laugh – in a kindly way.

MAKE ART:
Turn the people in your family into a set of cartoon characters.
Exaggerate the features. If someone has curly hair, make it very curly.
If one person is tall, make them almost touching the ceiling.
If someone wears large shoes, turn them into crazy clown shoes.
The next step is to put your family cartoon characters into a comic strip complete with speech bubbles.

DOWNLOAD A WORKSHEET
Click this link to download this activity as an A4 worksheet