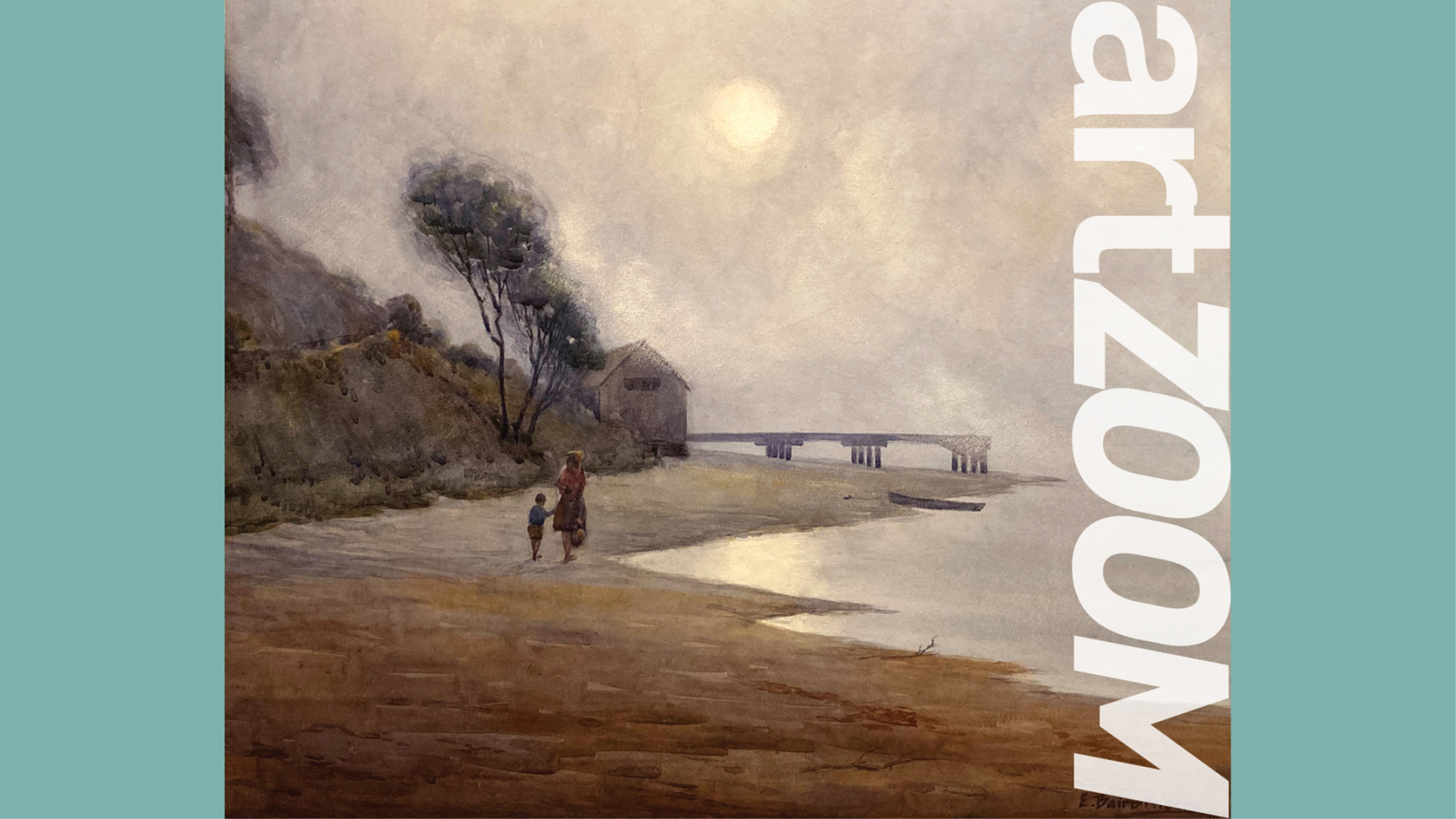 Elizabeth Friberg
Kia ora koutou — this is a series where we ZOOM in on one of the wonderful artworks from the Dunedin Public Art Gallery's Collection...
THE ARTWORK:
Karitane, Otago 1920
by Elizabeth Friberg
[1882-1964 New Zealand]
Watercolour on paper
Collection Dunedin Public Art Gallery

ZOOM IN:
This is a scene at Karitane which is just north of Dunedin.
Have you been there?
A mother and child are standing at the water's edge. They are all alone. The end of the wharf is disappearing into the mist. It's so foggy you can't see into the distance.
Imagine how different this scene would be on a bright sunny day.
There would be lots of other people about. Some children might be digging in the sand and there could be people messing about in that boat. Someone will probably be fishing off the wharf, and the mother and child might be having a picnic.
Places change with a change in the weather.

MAKE ART:
You could make an artwork like this:
Paint or draw the sunny day version of this painting.

DOWNLOAD A WORKSHEET
Click this link to download this activity as an A4 worksheet