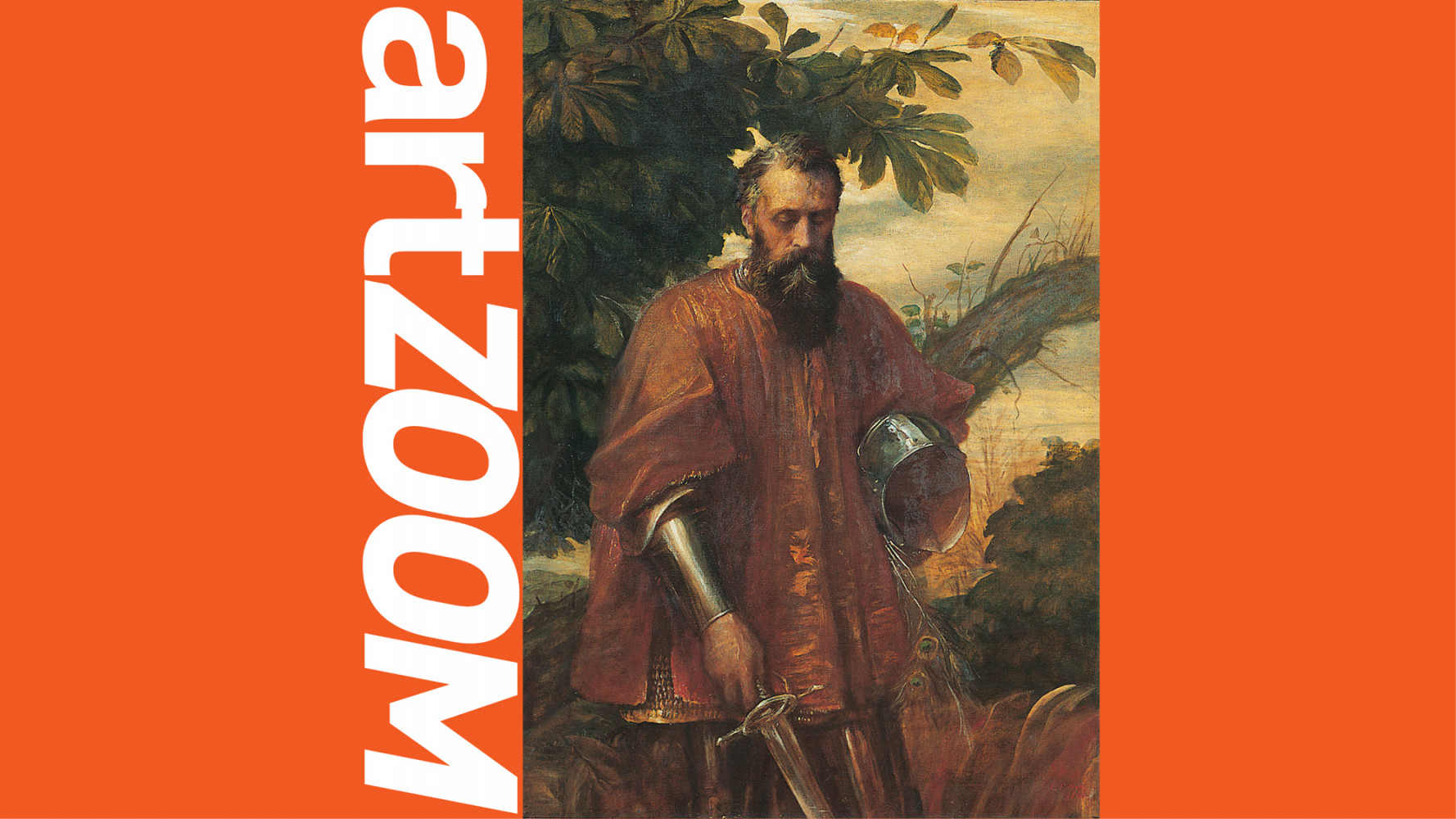 George Watts
Kia ora koutou — this is a series where we ZOOM in on one of the wonderful artworks from the Dunedin Public Art Gallery's Collection...
THE ARTWORK:
The Eve of Peace 1863
by George Watts
[1817-1904 British]
Oil on canvas
Collection Dunedin Public Art Gallery

ZOOM IN:
What do you see? It's a knight with a cloak covering his armour. He has taken his helmet off and has a sword in his hand.
Why do you think he might have his eyes closed? He can't be asleep. Horses can sleep standing up, but people can't!
The knight might be tired from fighting and he is resting. Most likely he is praying.
He might be giving thanks to God for winning a battle.
Look at the way the artist has used paint to show different textures: fabric, shiny metal, skin, hair, bark and leaves.
This painting is a self-portrait. The artist is painting himself as Saint George the famous knight who killed a dragon and rescued a princess. Maybe those spikey bits at the bottom right of the picture are part of the dead dragon.
Do you think the story is true or is it a legend?

MAKE ART:
Find a website that tells the story of Saint George and the dragon.
Draw or paint a scene from the story or turn it into a comic strip.
Find or make some dress-ups at home to act out the story.

DOWNLOAD A WORKSHEET
Click this link to download this activity as an A4 worksheet