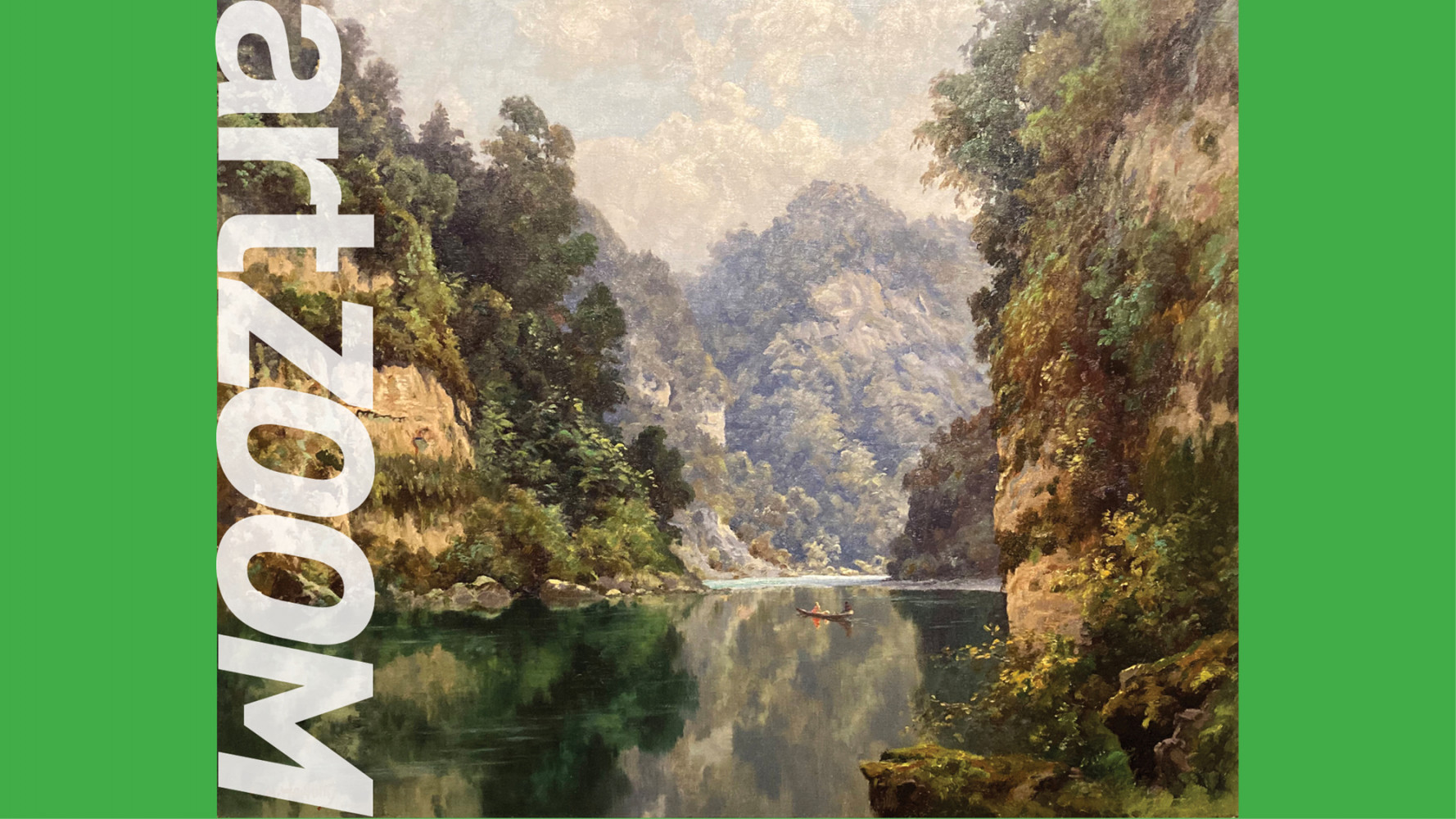 Charles Henry Howorth
Kia ora koutou — this is a series where we ZOOM in on one of the wonderful artworks from the Dunedin Public Art Gallery's Collection...
THE ARTWORK:
Wanganui River
by Charles Henry Howorth
Oil on canvas
Collection Dunedin Public Art Gallery

ZOOM IN:
Can you see two people on the river in a waka?
We know the cliffs are huge because they are so small.
The water is so calm you can see the reflections of the surrounding bush.
This painting takes us back in time and gives us a glimpse of what Aotearoa must have been like at the time the first Polynesians arrived here. It was a land covered in forest and filled with the sound of birds.
It was much easier in those days to travel up and down the river than to try and walk through that thick bush.
MAKE ART:
Draw a line separating your paper into two halves.
On one half draw what your neighbourhood looks like now and on the other half draw what it might have looked like 700 years ago.

DOWNLOAD A WORKSHEET
Click this link to download this activity as an A4 worksheet