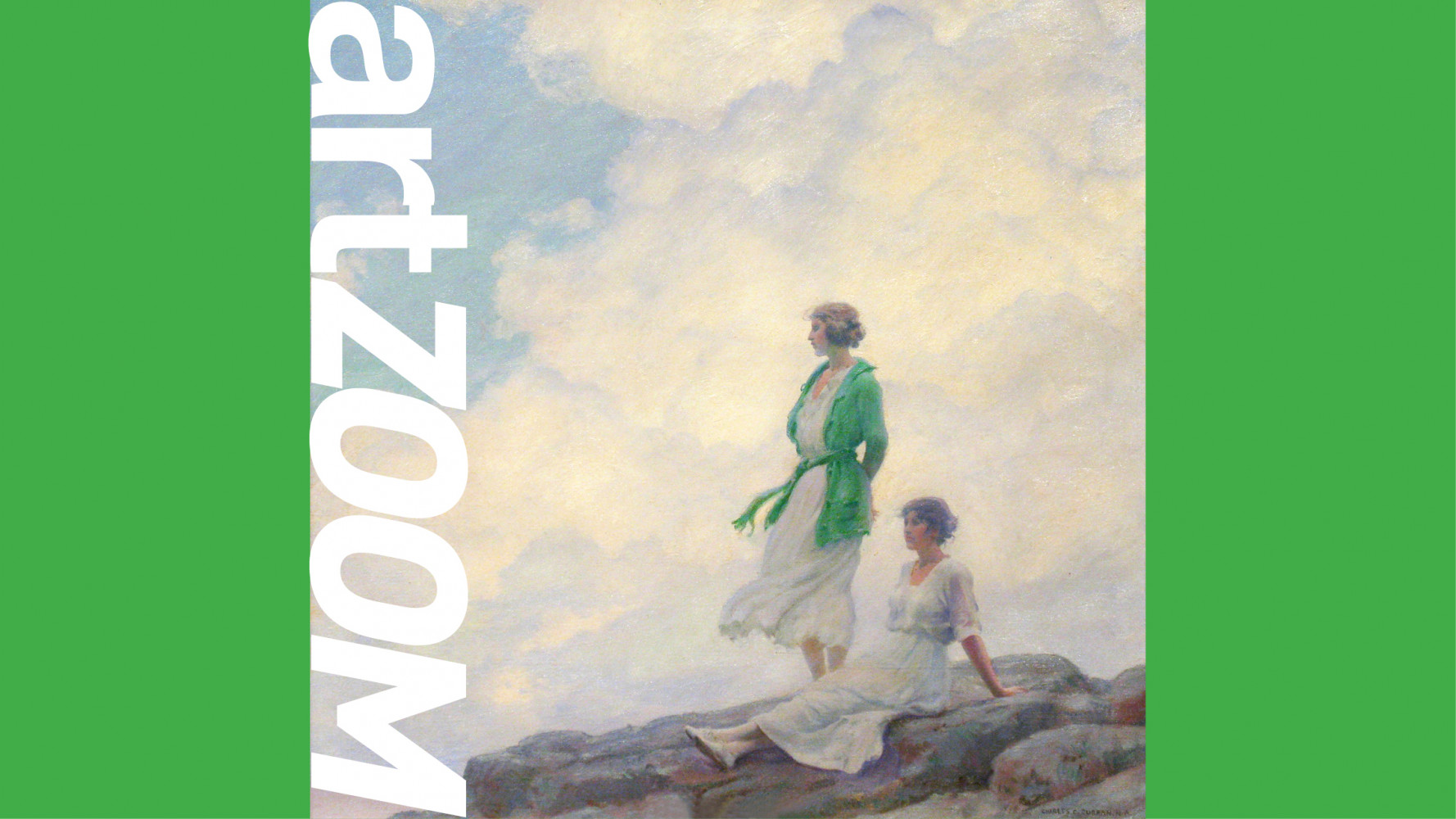 Charles Curran
Kia ora koutou — this is a series where we ZOOM in on one of the wonderful artworks from the Dunedin Public Art Gallery's Collection...
THE ARTWORK:
The Green Jacket 1980
by Charles Curran
[1861-1942 American]
Oil on canvas
Collection Dunedin Public Art Gallery
ZOOM IN:
It is a cloudy day. Two young women have climbed to a rocky perch to see the view.
I think they might be sisters. What do you think? What do you think their names might be?
One sister is sitting down looking very relaxed and the other is standing, her dress blown about in the wind. They are enjoying looking into the far distance.
What do you think they are seeing? I imagine a river, a village, farms, a forest and snow-capped mountains.
MAKE ART:
Draw a picture of what YOU think they are looking at.
What are your favourites places to go to get a really good view?
Where does your family take visitors to show off how beautiful your local area is?
DOWNLOAD A WORKSHEET
Click this link to download this activity as an A4 worksheet