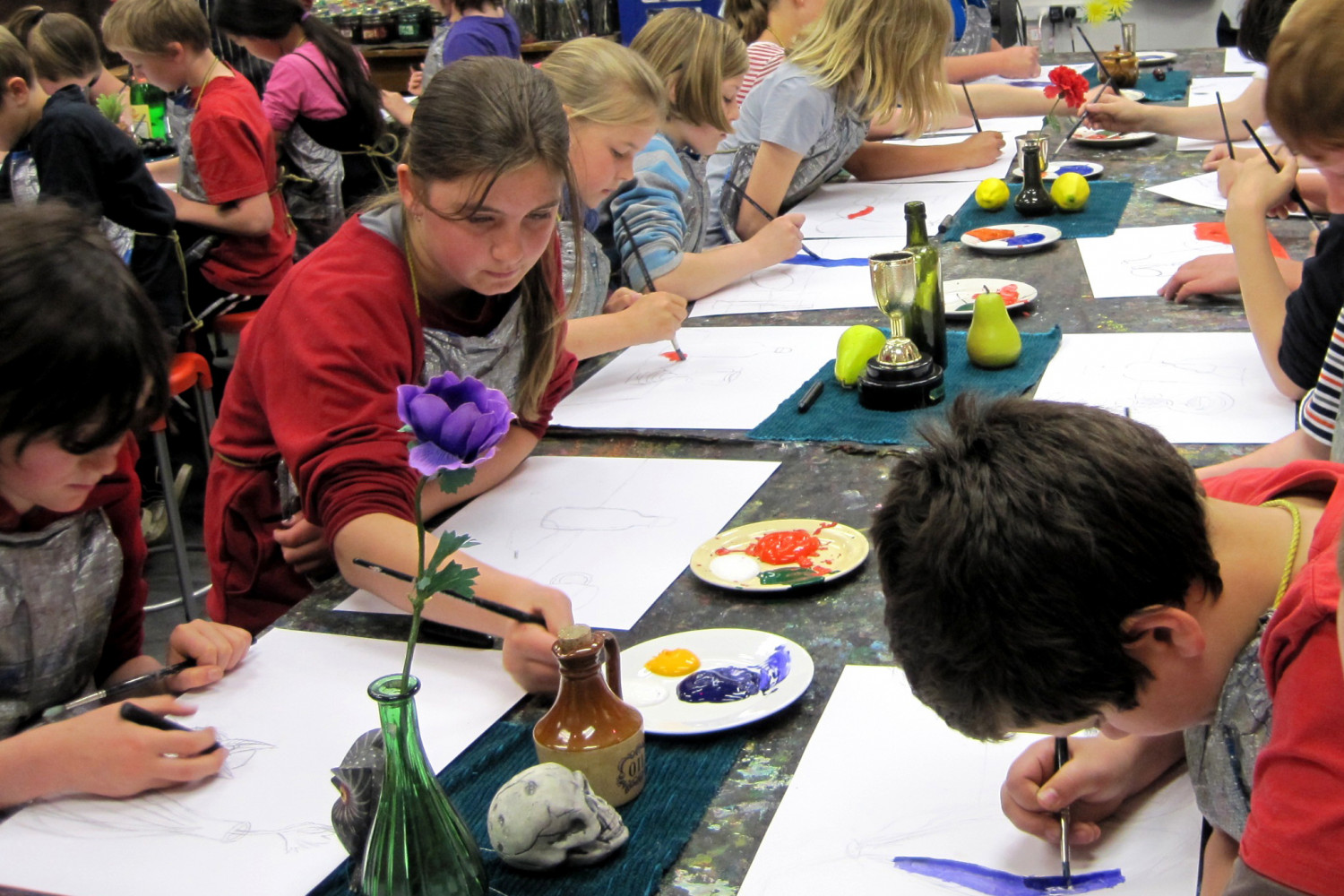 1.programmes to fit
There is a wide range of topics and workshops most of which can be adapted to suit any age level from new entrants to senior secondary school. Let us know about your particular topic of enquiry and we will endeavour to adapt or create a programme that meets your needs.
---
2.book early
The programme is popular so book early. Most programmes include a workshop component so allow a morning or afternoon for your outing – about two hours for most age groups. Secondary school classes from outside Dunedin are welcome to come to the Gallery for the whole day. The Gallery opens at 10am but school groups can visit from as early as 9:30 am.
---
3.the basics
Adult helpers on a visit will usually be fully engaged assisting in the classroom workshop. Painting aprons are provided, workshop sessions can be messy.
For morning or afternoon tea, bring a box with drink bottles and snacks. A tap with filtered water is available. Please let the educator know if you want to photograph or film your students in exhibition spaces.
---
4.parking
Parking is available at the DCC car park in upper Moray Place and lower Moray Place car park just down from First Church. It may be possible to park a school van at the rear entrance to the Art Gallery. This will need to be arranged when you book your visit. A bus can be parked on Stuart Street just above the upper Octagon beside St Paul's Cathedral.