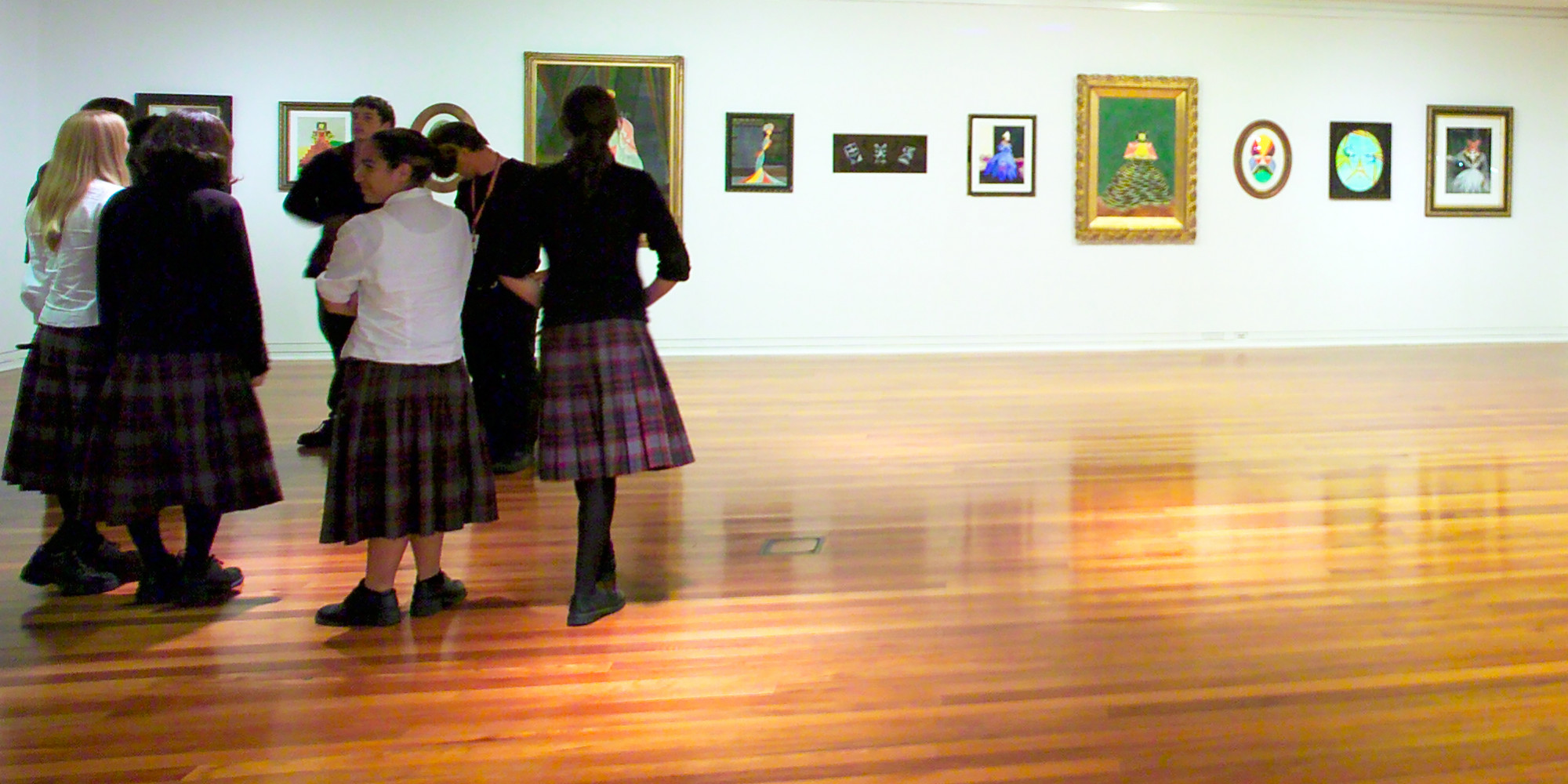 1.art tours
Education visits are designed to meet the needs of secondary school students of all ages.
Let us know your needs and interests and we will design a programme to suit.
Exhibition focus: Explore a particular exhibition and fnd out how it originated, the process involved in bringing it together and the ideas that the curator is wanting to express.
Artist focus: Investigate the career of an artist. Retrospective exhibitions are ideal for this type of study as well as the resources of our extensive video and DVD collection.
Media focus: The Gallery will have a wide range of artworks on display making it possible
for students to compare the techniques and styles used by a variety of artists.
Art History focus: The Gallery's rich collections enable students to investigate themes and movements in art history such as Impressionism, Expressionism, Abstraction, Surrealism and the history of portraiture and landscapes.
The experience of viewing artworks in an exhibition context will inspire your students in their own art making or art history research. Support your NCEA studies with a Gallery visit.
---
2.tight timetables
Secondary groups are welcome to come for a whole day or even a two day 'art camp'.
However time can be restricted because of the school's own timetable. To make the most of your time we can park your school van right at the rear entrance to the Gallery so valuable time is not lost looking for a park. Any visit will be carefully adapted to suit your time frame.
---
3.workshops
The workshops listed on the website are listed from level 1-4 to guide selection for primary school teachers. However any workshop can be adapted to suit your students.
---
4.across the curriculum
The Gallery is a key resource for topics in subject areas other than art. Art is a rich resource for social science, drama, dance and music, health and physical education, classical studies, English, mathematics and statistics, science and technology. Check out the different programmes on offer in these subject areas.
---
5.transition to tertiary
Programmes for senior secondary students may include insights into art-related occupations such as artists, curators, conservators, preparators, registrars, educators and designers in the context of an art gallery. Selected students may go further and undertake "work experience" with the Gallery's educator where they gain an insight into education in an art environment. This involves practical art workshops as well as art tours. This placement is of value not only for students who are interested in pursuing a career in art or art museums but also those with an interest in primary and secondary school teaching. The tertiary Education Commission's GATEWAY scheme will extend this involvement for a term of more.