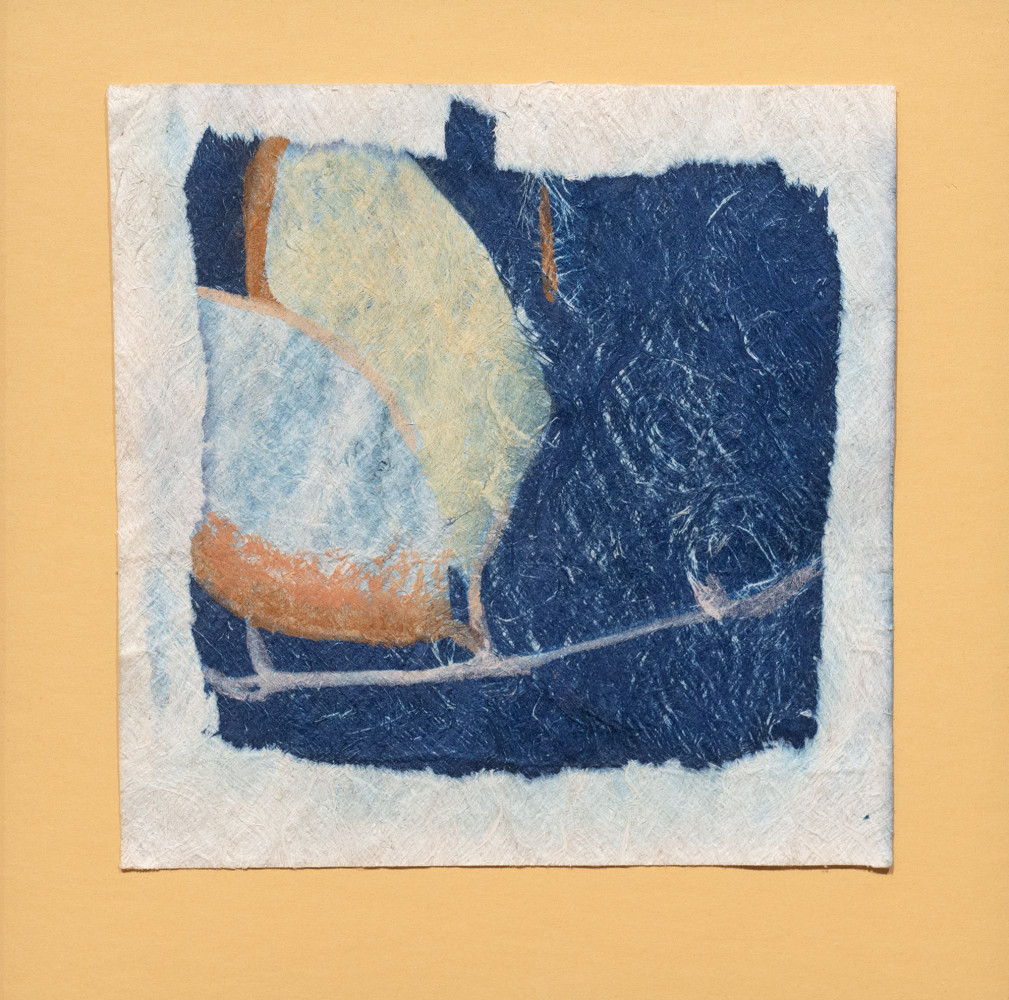 FREE Drop-in Activity for Kids
Friday 29 September - Saturday 30 September | 10:00 AM - 12:30 PM
Use flowers, leaves, shapes and sunlight to create a photogram!
Called a cyanotype, this print method is an early photography technique that doesn't use a camera – just the wonderful power of sunlight.
Cyanotypes are used by Cora-Allan in her current exhibition Encountering Aotearoa, and your print will be activated under the pink glow of Rebecca Baumann's foyer light installation Light Interference.
Each print will take between 2 – 20 minutes to develop, it depends how brightly the sun is shining! Enjoy a walk through the gallery or explore Playspace while you wait.
Suitable for all ages, children under 4 will need assistance, and all participants under the age of 14 must be accompanied by a guardian for the duration of the activity.
FREE 10am-12.30pm
Friday 29 September and
Saturday 30 September
DPAG Foyer – outside Playspace
[image: Cora-Allan Mauri Hand-painted cyanotype on hiapo. Courtesy of the artist.]