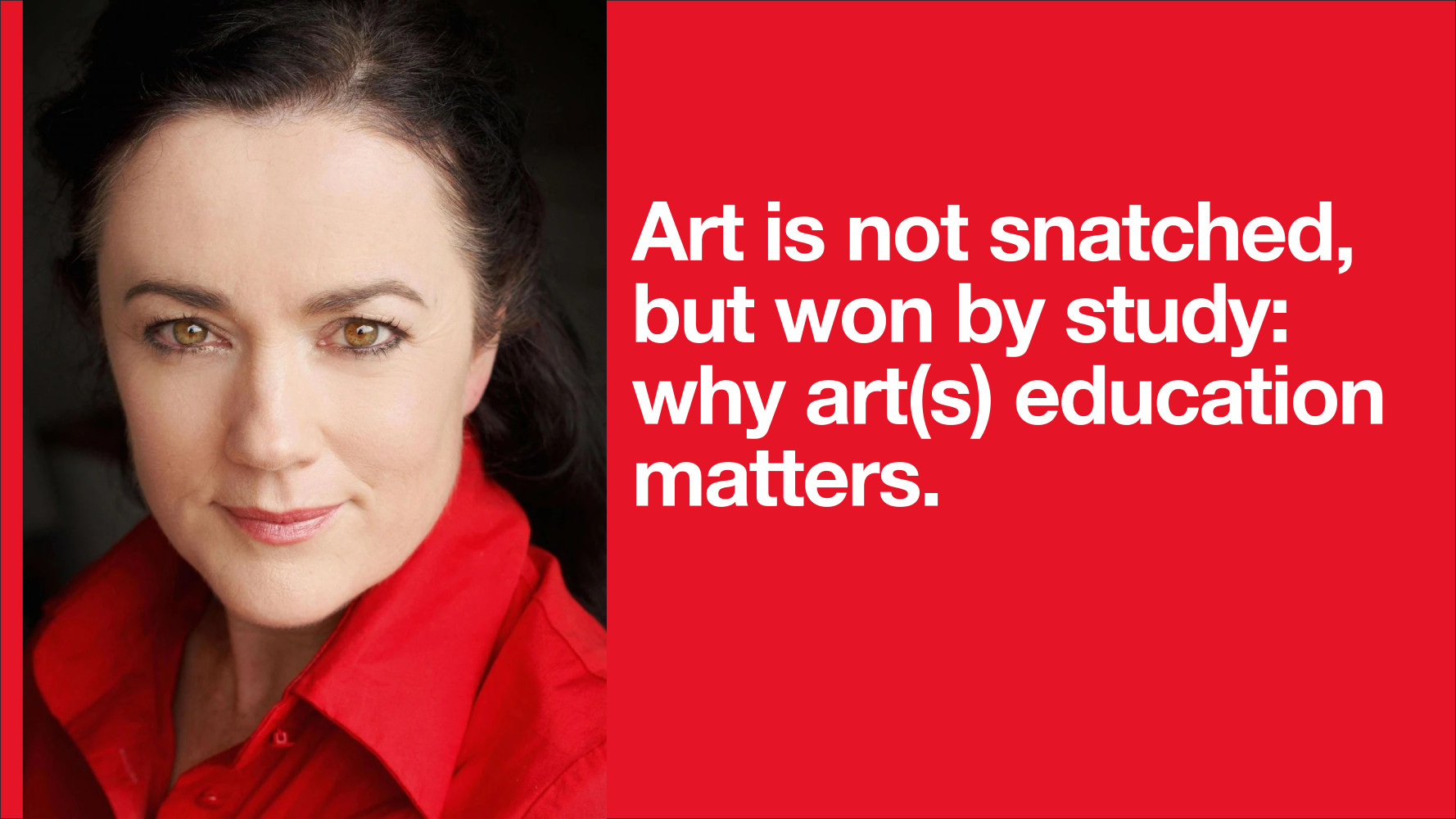 Dr Vanessa Byrnes
Tuesday 5 September | 5:30 PM - 7:30 PM
Dr Vanessa Byrnes presents on the topic "Art is not snatched, but won by study: why art(s) education matters.
This lecture considers the value of an art(s) education to a society that nurtures and sustains it, and argues for the transformative role it plays in the creation of a more meaningful, functional, and sustainable world.
This talk will be preceded by a short AGM. All welcome.
Dr Vanessa Byrnes is Associate Professor and Head of School: Creative Industries at Unitec |Te Whare Wānanga o Wairaka in Auckland. She is an award-winning director, actor, producer, arts advocate, and performance lecturer who has worked extensively in multiple creative domains in Aotearoa New Zealand and overseas. She has held senior leadership at Toi Whakaari: NZ Drama School, Unitec, the University of Waikato (including Te Timatanga Hou), Victoria University of Wellington, Beijing Dance Academy, Shanghai Theatre Academy, Shakespeare's Globe Theatre (London), Otago Polytechnic, and The Film School (NZ), amongst others. As both director and performer, Vanessa has over the past three decades led and collaborated on more than 200 theatre, screen, and radio productions nationally and internationally. She is a passionate advocate of the power of creativity to activate brilliance beyond the creative sector, the significance of the role of the artist in society, and the quality and innovation of New Zealand work
5.30pm Tuesday 5 September
DPAG Auditorium
Free for DPAG Society members, $5 for non-members – cash payment on arrival