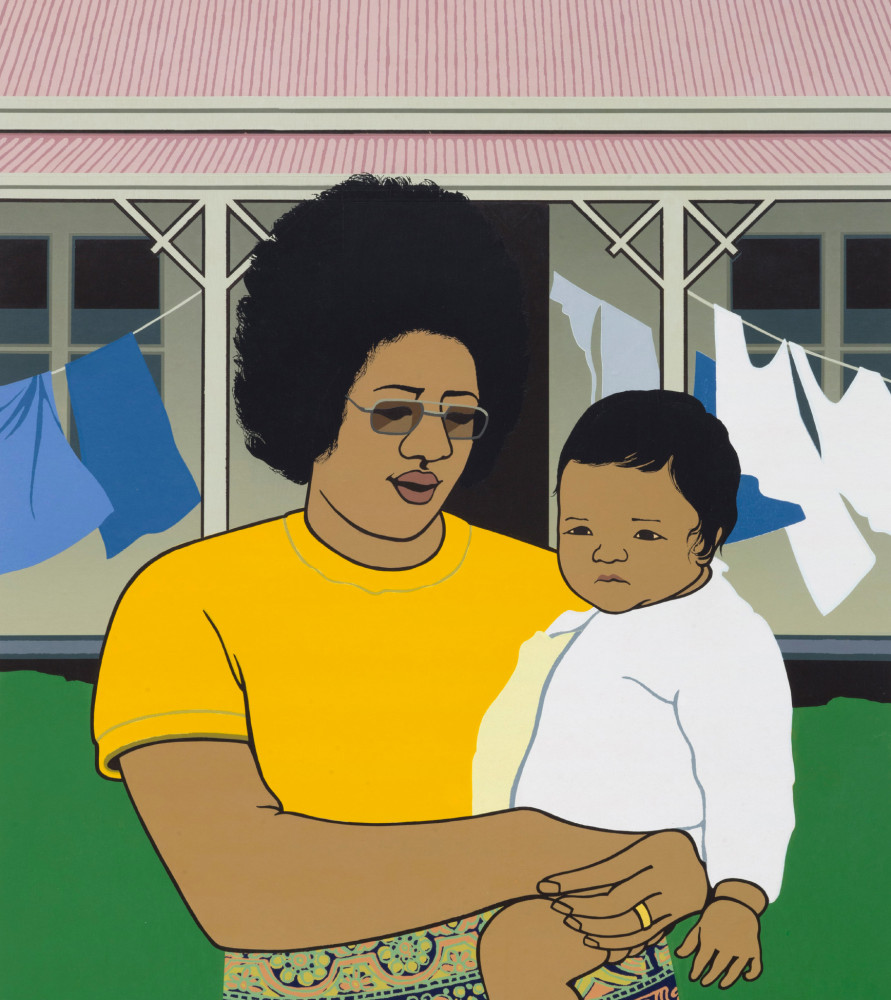 Mere Montgomery and Curator Nina Tonga
Saturday 10 June | 3:00 PM - 4:00 PM
Join curator Nina Tonga and Mere Montgomery as they speak about Robin White's iconic portrait, Mere and Siulolovao, Otago Peninsula (1978), and Montgomery's life and activism in Ōtepoti.
Montgomery was living in the hills beyond Portobello, neighbouring to White when she created the iconic portrait of Mere and her child, Siulolovao.
Mere Montgomery is of Tongan, Māori and Fijian descent, she founded the Dunedin chapter of the Polynesian Panthers in 1973, while she was a law student at The University of Otago. Montgomery has worked 30 years in social work, fostered over 40 children, and is a respected kaumātua in Ōtepoti.
Dr Nina Tonga is curator contemporary art at the Museum of New Zealand Te Papa Tongarewa, and is a co-curator of the major retrospective Robin White: Te Whanaketanga | Something is Happening Here
[image: Robin White, Mere and Siulolovao, Otago Peninsula, 1978 (detail), screen print, Auckland Art Gallery Toi o Tāmaki, purchased 2004]