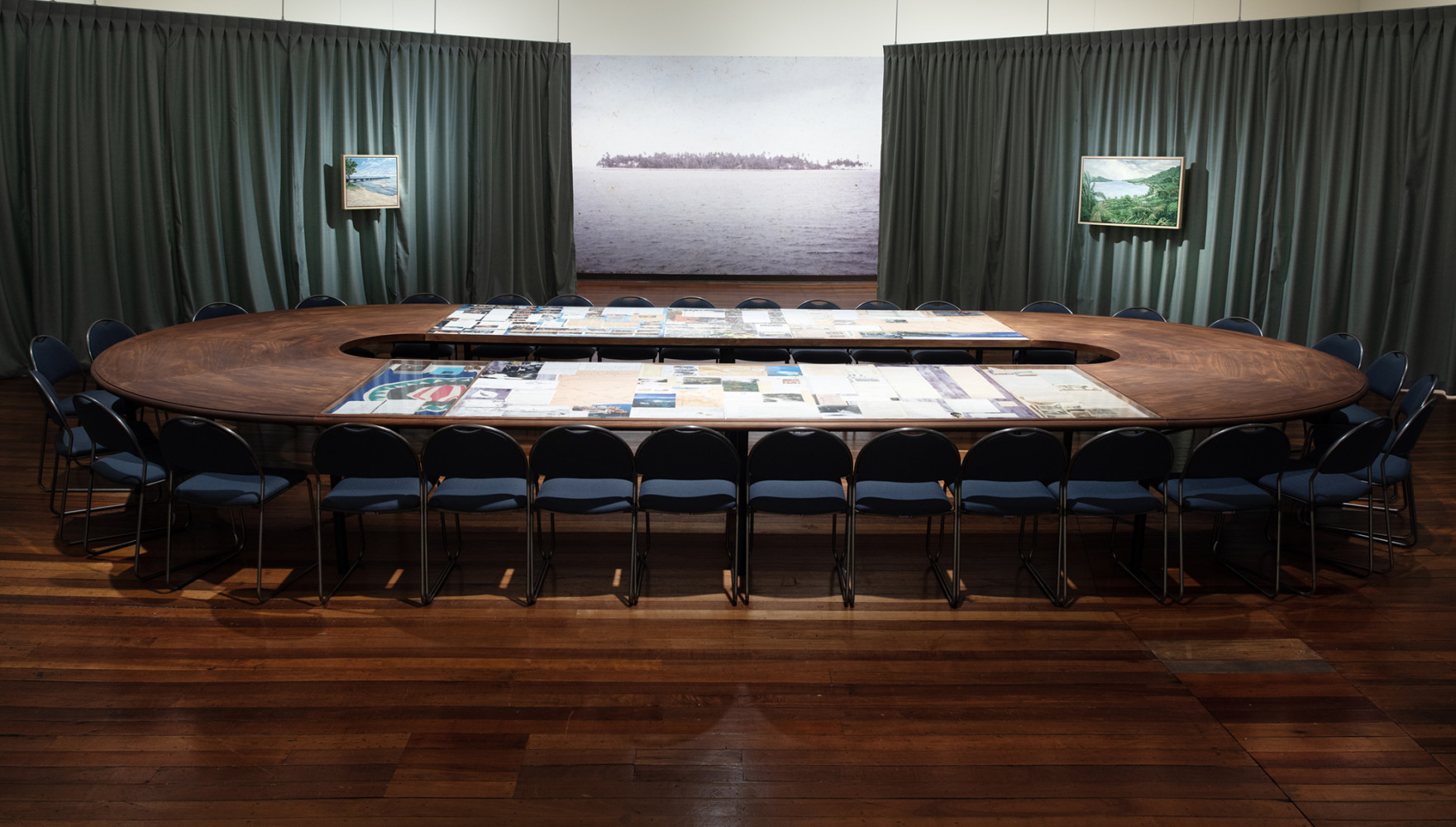 Taloi Havini with Dr Irene Karongo Hundleby
Saturday 11 November | 11:00 AM - 12:45 PM
In recognition of the closing weekend of the exhibition Shared Aspirations, join us for a conversation between artist Taloi Havini and Dr Irene Karongo Hundleby.
Taloi Havini is the DPAG International Visiting Artist behind Shared Aspirations, her work as an artist and curator is informed by her land and communities in Bougainville. Dr Irene Karongo Hundleby is an Indigenous Solomon Islands researcher, a specialist in Solomon Islands music, dance and culture, and co-facilitator of Ōtepoti Pasifika Arts Collective (ŌPAC).
This conversation will be followed by a screening of the documentary film An Evergreen Island (2000) which covers the 1989 closure of one the world's largest copper mines, located in Bougainville. After 17 years of protesting environmental damage caused by the mine, the people of Bougainville forced it to close. This film follows the resulting fall out, including a nine-year long blockade imposed by Papua New Guinea, and the people's courageous resistance to survive.
"Bougainvilleans used ingenious alternatives to survive without these essentials and rebuild their communities. For instance, we see fermented coconut oil being used to run generators and vehicles…Without medical supplies and health professionals, traditional bush medicine undergoes a revival. It's 'mekim na savvy' — learning by doing." – New Internationalist, 2002
Directed by Fabio Cavadini and Amanda King, duration: 45 minutes, rated PG.
FREE 11am Saturday 11 November
In the exhibition – Shared Aspirations
Screening: 12pm–12.45pm Saturday 11 November
FREE in the DPAG Auditorium