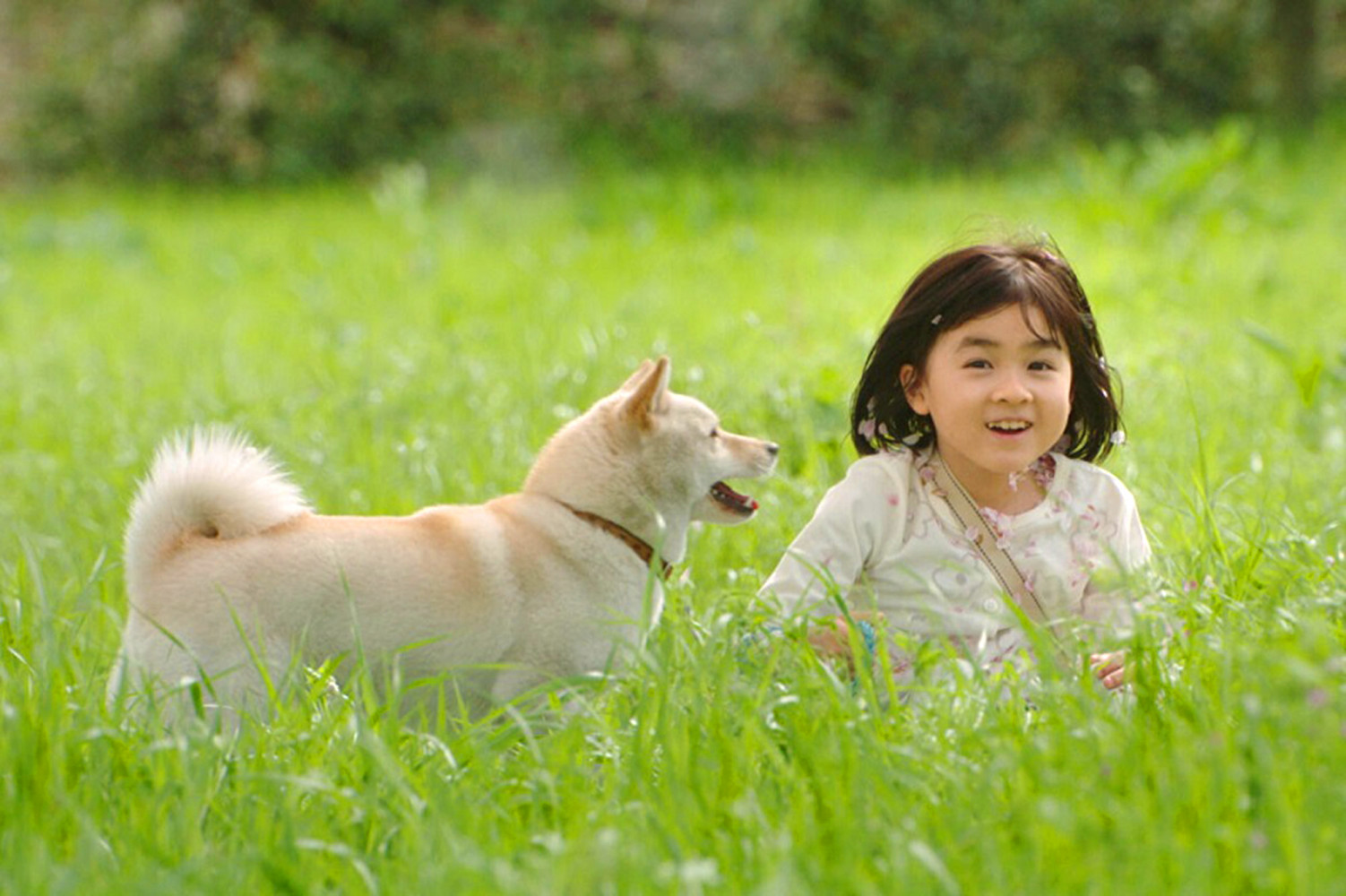 FREE over two days
Saturday 20 November - Sunday 21 November
The Gallery is pleased to host the Japanese Film Festival again this year.
PROGRAMME —

Saturday 20 November:
12pm–2.15pm: After the Sunset
2.45pm–4.50pm: Show me the way to the Station
5.20pm–7.20pm: The Voices in the Wind
Sunday 21 November:
10am–11.45am: Only the Cat Knows
NOTE: Under Level 2 we ask that all visitors to the Gallery scan/sign-in, wear a mask at all times, and respect the 2 metre rule.
Limited numbers of 40. We advise those wanting to attend to arrive a little early to avoid disappointment
After the Sunset
Director:Michio Koshikawa
Year:2019
Runtime:133 minutes
Rating: M
Synopsis:Set in the small town of Nagashima, Kagoshima prefecture in southern Japan. Yuichi Hino farms yellowtail fish, a family business, for his livelihood. He lives with his wife Satsuki, his mother Mie and 7-year-old son Towa. But Towa is not their biological son. Yuichi and Satsuki want to formally adopt him, and as they embark on the special adoption procedures with the Family Court, they find out how Towa was taken into care. They are shocked to learn the name of their foster son's biological mother is exactly the same as that of the woman who moved to the island a few years ago, and has since been working at the diner. The tensions between foster parents and biological mother are depicted in a human drama set in a small island in Japan.
Show me the Way to the Station
Director:Naoki Hashimoto
Year:2019
Runtime:125 minutes
Rating: PG
Synopsis:Her pet dog and constant companion Lou is gone. The grown-ups all say he will never be back, but 8 year-old Sayaka cannot bring herself to believe them. One day near the end of summer, another dog leads her to the coffee shop of an elderly man, Fuse. Having suffered a devastating loss himself, he is also alone. These two, unable to accept what is gone, forge an unlikely friendship.
The Voice in the Wind
Director:Nobuhiro Suwa
Year:2019
Runtime:139 minutes
Rating: M
Synopsis:After losing her family in the Great East Japan Earthquake disaster, Haru moved to Hiroshima to live with her aunt Hiroko. When her aunt falls ill and is in the hospital, Haru decides to travel in the direction of home. Haru heads towards her hometown, making connections with several people along the way. Upon arriving home, she hears that there is a phone booth people call the "Wind Phone", close by. It's not hooked up to any phone lines, but people use the phone to communicate with the loved ones they have lost. Haru goes toward her final stop, as if she has been guided there her entire journey. Inspired by the existing "wind phone" in Japan's Iwate prefecture, which was opened to the public for people to find closure after the disaster.
Only the Cat Knows
Director:Shotaro Kobayashi
Year:2019
Runtime:104 minutes
Rating: PG
Synopsis: Masaru just retired and he and his wife Yukiko are expecting to have a quiet life with their cat, CHIBI, after their kids have left home.Yukiko feels that she was abandoned by her husband, who has never expressed appreciation for her years of support, let alone his love for her. One day, their loving cat CHIBI disappears. However, Masaru does not seem to care about it at all. His attitude triggers Yukiko to decide that it is time for them to divorce. After a long, intense discussion, Masaru confesses a story to her, which he has held in secret for years.
JAPANESE FILM FESTIVAL brought to you in association with the Embassy of Japan.
[image: Still from Show me the way to the Station]