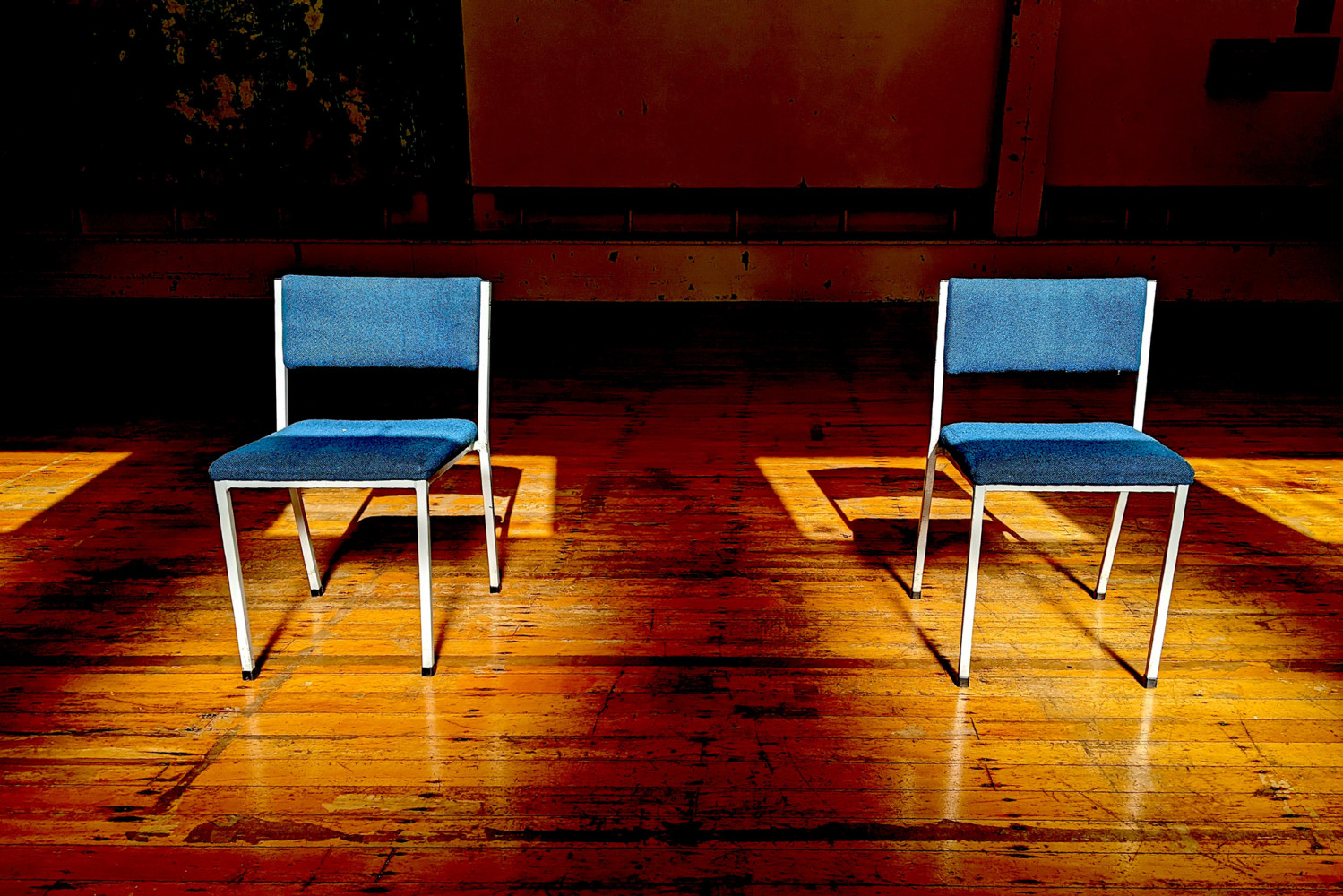 Presented by Second Company
Thursday 13 October | 7:00 PM - 8:00 PM
Sit, Sit is a show of everyday actions framed as music. We have curated an evening of performance pieces by composers from around the world, plus a new piece by Second Company.
From the rhythmicised, highly tactile, gestural elements of Winnie Huang's Tentacles, to James O'Callaghan's ode to books, a "proposition" by Alison Knowles', and Marcus Jackson's employment of the seemingly obnoxious referee's whistle as an expression of detailed beauty and careful delicacy, Sit, Sit is a show that contemplates the banal and uncovers delight. In our own work, co-created through casual and philosophical conversation, interrogatory devising methods, and rigorous, detailed composition, we involve speech/song, movement/dance, gesture/theatre as musical materiality, and explore concepts of distance and communication. Comprised of various attempts to bridge a distance, our efforts will be clear: between us is a horizon, and this is the music of that horizon.
Second Company is Antonia Barnett McIntosh and Elliot VaughanAntonia is a composer, performer, and sound artist. She collaborates in cross arts spaces, gently tapping on the borders between speech/music, performance/rehearsal, composition/writing, and juxtaposing the formalities of presentation/the aesthetics of failure. She is co-editor of BLOT: an online journal of music, sound, and performance in Aotearoa. Born in Aotearoa, Elliot freelanced as a composer, violist and artistic collaborator for 15 years in Vancouver, Canada. His work there extended from pop music to music for dance and theatre to contemporary composition. Returning to Aotearoa in 2018, Elliot has established himself as a vital creator-performer in Aotearoa as he has deepened his cross-disciplinary interrogations.
$5 - $25, book via: https://events.humanitix.com/sit-sit-otepoti