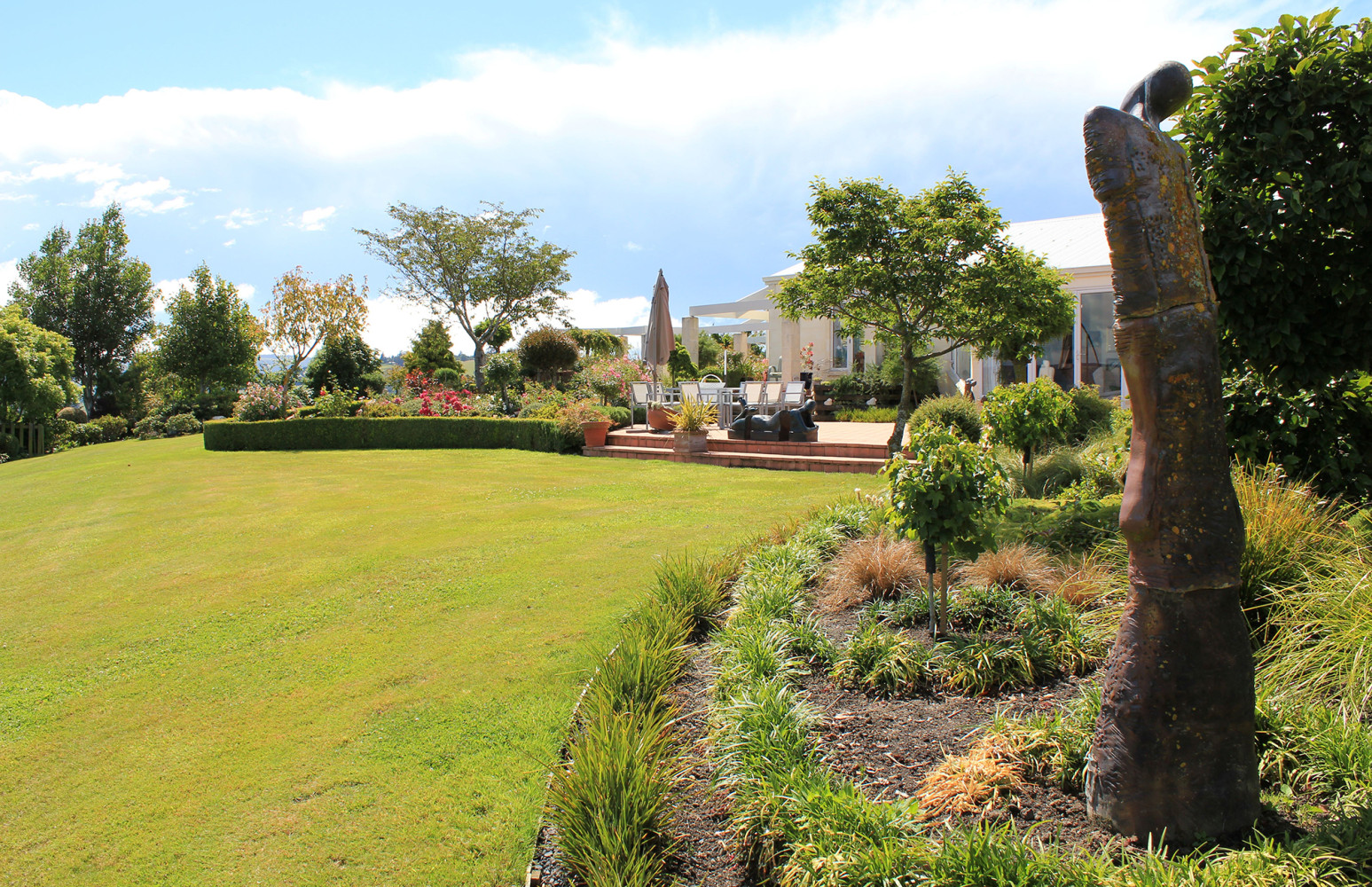 at Northview Garden
Wednesday 15 March | 10:45 AM - 12:00 AM
In 1994 original farmland was divided into four, five-acre blocks. Tucked under Saddle Hill, in East Taieri, one of these blocks has morphed into the beautiful Northview Garden. An all-year-round garden you'll find trees, shrubs, perennials and annuals, ponds and lawns contributing to a selection of beautiful spaces. The views across the Taieri Plain are spectacular.
Owned by Trudi and David Stewart, the garden features several large sculptures including some by Bannockburn artist, Odelle Morshius, daughter of Trudi.

This special on-site DPAG Society Talk invites you to visit the garden for a guided tour and talk with Trudi and David Stewart.
Please make your own travel arrangements and consider carpooling where possible. There is drive-on access with lots of seats and flat spaces throughout the garden.
$5 for DPAG Society members, $10 for non-members – cash payment on arrival
Northview Garden
61A Main South Road
East Taieri, Dunedin