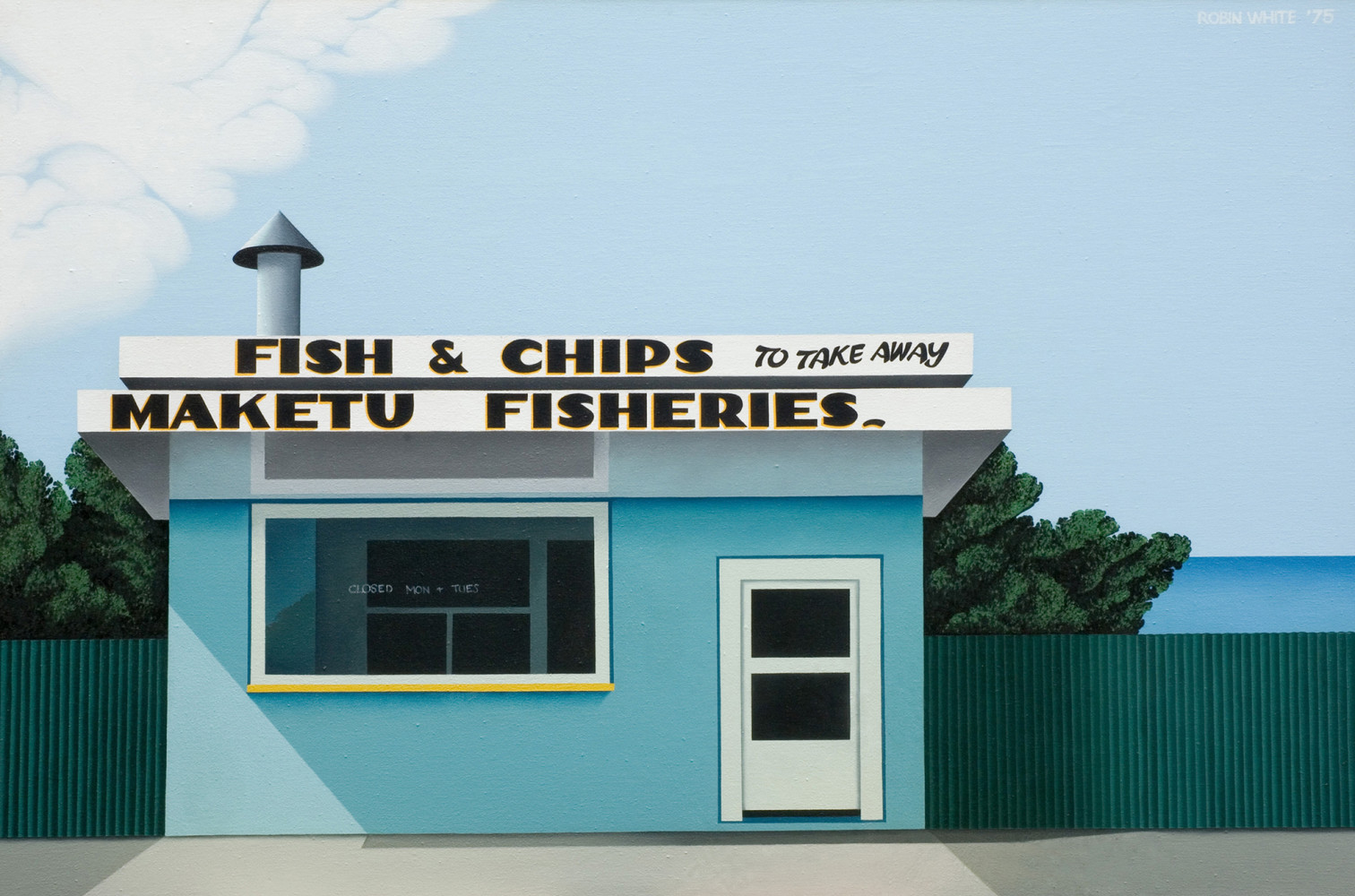 A Free Audio Described Touch Tour: Robin White
Saturday 27 May | 10:30 AM - 12:00 PM
Join us for an audio described tour for blind and low-vision visitors through Robin White: Te Whanaketanga / Something is Happening Here.
The exhibition brings together works from Robin White's 50-year career, including celebrated portraits and local landscapes from the 1970s, and the ambitious collaborative works she has made with artists from across the Pacific and Aotearoa New Zealand in recent years.
This tour is led by Nicola Owen of Audio Described Aotearoa Ltd, with touch pieces generously provided by the artist.
Please book your place/s through the link to Eventfinda below. You can also book by emailing the Gallery's Visitor Programmes-Coordinator at mya.morrison-middleton@dcc.govt.nz or by phone on 03 474 3260. Please book tickets for companions.
Alternative text for image: A painting which depicts a closed fish and chip shop, with prominent signage with the text: Fish & Chips Maketu Fisheries – to takeaway. The shop is light blue, it is slightly darker than the light blue sky above. Next to the shop is a dark green corrugated iron fence, and over the fence in the distance is a thin line of the horizon on the sea.
[Image: Robin White, Fish and chips, Maketu, 1975, oil on canvas, Auckland Art Gallery Toi o Tāmaki, purchased 1975]
Meet in gallery main foyer
Free – register via Eventfinda:
Audio Described Touch Tour: Robin White - Dunedin - Eventfinda