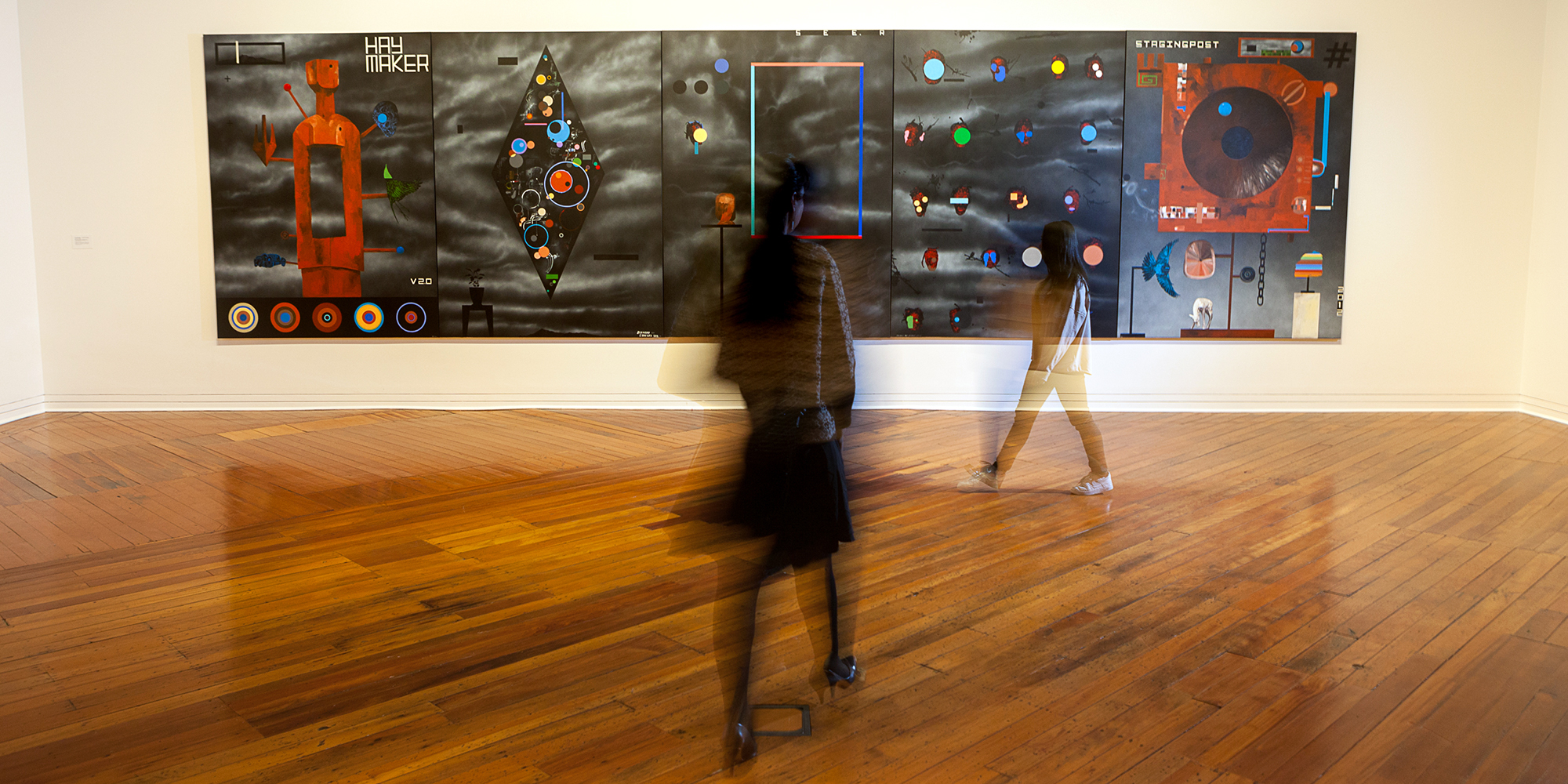 EXHIBITIONS POLICY:
The exhibitions programme is set 12 months in advance.
It is curatorially driven and by invitation only.
CALL FOR REAR WINDOW PROPOSALS
The Dunedin Public Art Gallery will accept proposals for our Rear Window programme all year round, to be considered for the ongoing programme. The proposal must be for a single-channel moving image work, can include sound (only operating between 6am and 11pm), and a screening fee will be negotiated.
Proposals can be sent to: rearwindow@dcc.govt.nz
GALLERY WEBSITE PRIVACY POLICY:
If you think that we have breached our obligations, you may make a complaint to our Privacy Officer by writing to privacy@dcc.govt.nz
Right to restriction of processing. You may request that DPAG restrict the processing of your Personal Data. In such case, this may affect your ability to use or navigate some of our customer services.
Right to erasure/Right to be forgotten. You have the right to request that any of your Personal Data being stored or processed by DPAG is deleted from our records. However, while we can delete your Personal Data from our current records, copies of your data may be stored in DPAG inactive and archived records and will be deleted in accordance with DPAG's then-current document management policy. In some cases, your Personal Data may be continued to be stored in archived records of transactions or activities where DPAG is required by law to retain such records.
Right to data portability. You have the right to obtain a copy of any Personal Data stored and processed by DPAG and direct DPAG to transfer your Personal Data to another controller via csv format.
Right to withdraw consent. You have the right to notify the Dunedin Public Art Gallery (DPAG) that you no longer want us to process or use your Personal Data. You can do that by contacting Dunedin Public Art Gallery at dpagmail@dcc.govt.nz
In addition, if you have rights under the European Union General Data Protection Regulation (in effect on 25 May 2018) you have the following rights in relation to your Personal Data:
Personal information you provide on the Dunedin Public Art Gallery website will be kept securely and will not be disclosed to any third parties, in accordance with the New Zealand Privacy Act 1993.
PHOTOGRAPHIC POLICY
Non-flash photography and filming in the galleries is allowed for personal, non-commercial purposes only. No photographs or videotapes may be reproduced, distributed, or sold without permission from the Dunedin Public Art Gallery.
Please no close-ups of any artwork, or photography or of artworks displaying the 'no-photography' sign. In some exhibitions, photography, filming, and videoing are completely prohibited. A sign at the exhibition entrance will make this clear.
The use of tripods, flash or other means of artificial lighting is prohibited. Check with one of our Visitor Hosts if in doubt.
The Gallery reserves the right, at its sole discretion, to withhold and/or withdraw permission to photograph on its premises or to reproduce photographs of objects in its collection, or its loan care.
Unauthorised commercial publication or reproduction of any part of the Dunedin Public Art Gallery Collection, or work on temporary loan to the Gallery is prohibited and in breach of the Copyright Act.
We will not be liable for unauthorised photography by our visitors.