McCahon and Otago
7 March 2020 - 18 October 2020
Otago has a calmness, a coldness, almost a classical geological order. It is, perhaps, an Egyptian landscape, a land of calm orderly granite. Driving one day with the family over hills from Brighton or Taieri Mouth to the Taieri Plain, I first became aware of my own particular God, perhaps an Egyptian God, but standing far from the sun of Egypt in the Otago cold. Big Hills stood in front of little hills, which rose up distantly across the plain from the flat land: there was a landscape of splendour, order and peace.
Colin McCahon - Beginnings, Landfall 80, 1966, p.364
The recent centenary of the birth of painter Colin McCahon (1919-1987) has occasioned many views of this important artist's life, work and legacy. A Land of Granite: McCahon and Otago looks first at the presence of the Otago landscape in some of McCahon's earliest paintings – works in which the artist was beginning to map his way through his hometown of Dunedin and its immediate surrounds. The second part of this exhibition projects forward in time, reflecting on McCahon's return to the landscape of North Otago in 1967 on more severe, abstracted terms.
A Land of Granite looks at McCahon's exploration of the Dunedin and Otago landscape with a focus on works held in the collections of this region: Hocken Collections Uare Taoka o Hākena; Forrester Gallery Oamaru; Dunedin Public Library; and Dunedin Public Art Gallery. McCahon was raised in Dunedin, had family in Oamaru, and lived in both centres during his childhood. Some of his earliest paintings, completed at Dunedin School of Art in the late 1930s under the tutelage of British artist Robert Nettleton Field, show the McCahon experimenting with styles and techniques through familiar locations such as Woodhaugh, the Dunedin Botanical Gardens and Tomahawk Beach.
These works lead into a group of McCahon's most significant early paintings; a series of large-scale depictions of the Otago Peninsula that reveal what he referred to as the 'anatomy of the landscape', asserting key characteristics of his treatment of the natural environment. These works, the last of which was begun prior to McCahon's 1946 departure for Nelson with his young family, record the relationship that the artist was forging with the landscape of his youth. They are works that pre-figure one of the next major phases of his career, in which the spare and architectural South Island landscape becomes the stage for McCahon's radical biblical paintings of the following decade.
The final section of A Land of Granite sees McCahon return to the landscape of Otago in the late 1960s in his tightly cohesive North Otago series. As he wrote in 1967 'These paintings stand now as a part of a search begun in Dunedin, continued in Oamaru and developed by the processes of normal erosion since then.' Painted from the distance of Auckland, these North Otago paintings offer both an articulation of McCahon's strong and enduring connection to these southern lands, and his artistic journey in the decades since.
A Land of Granite places a close focus on McCahon's Otago landscapes as recorded within the collections of this region, through which it is possible to trace connections between this place, the artist, his family and a group of his key supporters. The exhibition leaves space for the complementary project A Constant Flow of Light, that will open at Hocken Collections Uare Taoka o Hākena on 15 August 2020. Together the exhibitions give an intimate view into a formative period of McCahon's career, reflect upon the changing presence of the Otago landscape in his work, and reveal the enduring legacy of McCahon within the artistic fabric of the Otago region.
View the exhibition labels – click here
A guide was produced in the form of an A1 map/poster for this exhibition - here is a link to an A4 pdf version of this guide – click here
Exhibition Partner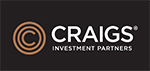 As a young artist, Colin McCahon spent many hours walking the hills of Otago Peninsula, drawing and planning early paintings. Join curator Lucy Hammonds on a virtual visit to this landscape...