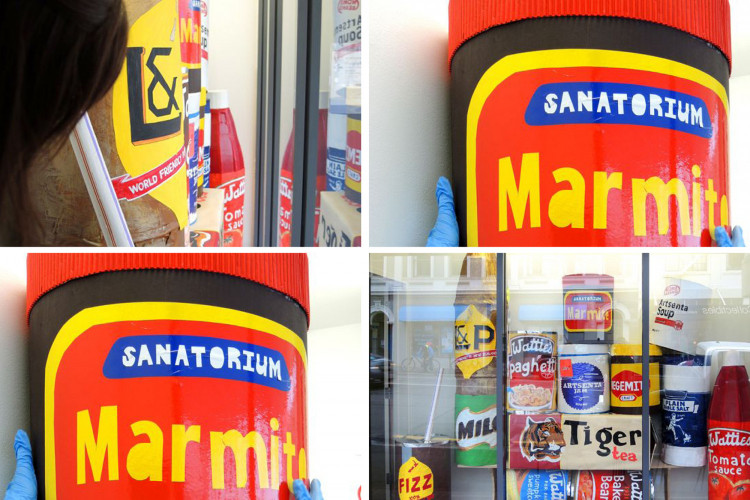 BIG SHOP Uncollectables
25 September 2015 - 1 November 2015
A REAR WINDOW PROJECT
New World Supermarket's Little Shop promotion became a collective craze in 2014. The determined search for the full set, by children and parents, saw swaps held at stores, schools and offices around New Zealand – not to mention the online activities and the development of the Little Shop Facebook Swap App. We are currently in the throes of the second round of this 'tiny' promotion, which has included the new addition of the Little Kitchen.
BIG SHOP Uncollectables is a satirical work that consists of 13 large scale grocery items, offering a colourful critique of this marketing campaign. Too large for the average shop or kitchen, these items are made to consume the space they inhabit; a scale that ultimately renders them uncollectable. These works have also been made almost entirely out of recycled, reused and donated materials and are highly recyclable – an antithesis to their tiny plastic counterparts.
BIG SHOP Uncollectables is a collaborative piece created by artists at Artsenta – a studio/workshop in Dunedin for people who access mental health services.