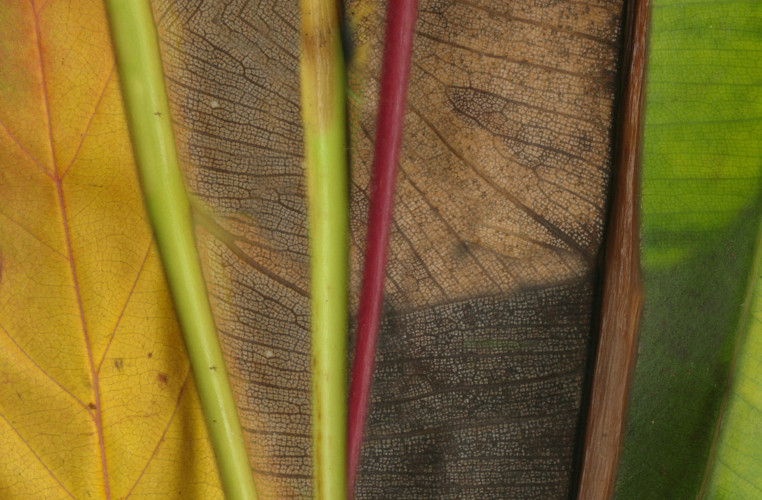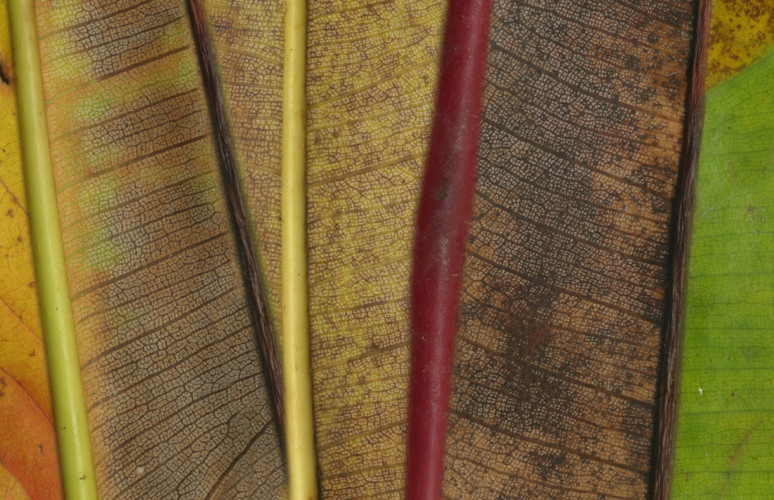 Leaf
20 February 2023 - 2 April 2023
A REAR WINDOW PROJECT
Since the early 2000s, Jae Hoon Lee has used portable scanning technology as a tool to build source material for his photographs and moving image works. Known for his hyper-real aesthetic, many of Lee's works are a composite, with multiple images multiplied and manipulated to make one cohesive whole. From a series of photographs that documented the intimate details of his own skin in the early 2000s, to the monumental Roosevelt Island (2015) that recorded sections of parks in New York, the process of digital scanning allows Lee to capture imagery in-situ, responding directly to a given environment or object.
Lee often looks to the landscape and natural environment as subject-matter. For Leaf (2003), he spent 12-months gathering and scanning leaves across a wide range of different environments and contexts. Across four seasons, various weather conditions and locations, this work pays close attention to small details that surround us – details that are often overlooked, stepped on or blown away. These scans then become a continuous and unified loop, removing any notion of time or place from the source material. This mode of production anchors the work in a space between fact and fiction – while the individual components that make up Leaf existed in the world; it is presented to us in a form that cannot be located within our reality.
Jae Hoon Lee's Leaf is part of a Rear Window programme that sits alongside the exhibition Memories of a Naturalist, both curated by Simon Palenski. Memories of a Naturalistis on at the Dunedin Public Art Gallery until 26 March and Leafwill be screening in the Rear Window until 2 April 2023.