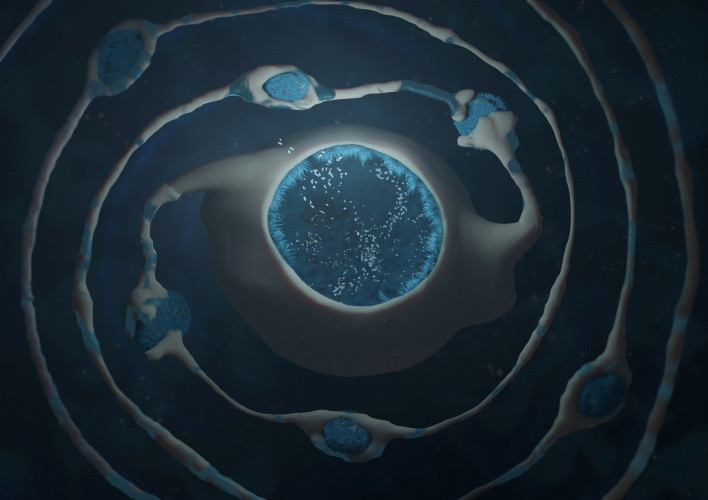 Pleun Gremmen and Menahem Wrona
15 May 2023 - 20 July 2023
A REAR WINDOW PROJECT
Pleun Gremmen (Netherlands) has interdisciplinary practice in research-based visual art, design and theatre, through the building of virtual worlds, installation and performance. Gremmen graduated with an MFA at Piet Zwart Institute in Rotterdam in 2018 and is currently based between Rotterdam and Porto.
Menahem Wrona (Brazil) is a poet and interdisciplinary maker, dedicated to questions in the history of thought, ritual theatre, and philosophy of religion. Wrona pursued a B.A. in 'Humanities, the Arts, and Social Thought' at Bard College Berlin, and an M.A. in 'Classical Studies' at the University of Coimbra. He currently divides his practice between Sao Paulo and Porto.
In 2021, Gremmen and Wrona co-created El Aleph, an interdisciplinary residency for art and thought located in Porto, where the collaboration for Wandering Womb sprung.
Artist statement:
"Were someone from Asia to ask me for a definition of Europe, I should be forced to answer them: It is that part of the world which is haunted by the incredible delusion that man was created out of nothing"
—Arthur Schopenhauer
The Wandering Womb is the first of a series of excavations into the poetics of creation. Through the sculpting of a fictional cosmos, the work's virtual world plays in the realm of unconscious images, inquiring the relationship between reason and unreason in creation. Sculpted alongside a temporal and spatial labyrinth of creatures, the anthropomorphic divinity in the external panel of Bosch's 'Garden of Earthly Delights' and its 'from nothing' [ex nihilo] formation is confronted with a complex web of self-creating matter. Tracing a genealogy 'from the deep' [tehom], the shifting gazes of the Wandering Womb traces a dialectics of 'God's eyes,' or 'Archimedean Point,' playing between the dynamics of 'masculine' and 'feminine' creation, reason and unreason, and the dance of divinity and matter to the enduring question of where we come from."
This Rear Window project is part of a curatorial programme developed by 2021 DPAG Curatorial Intern Piupiu Maya Turei.