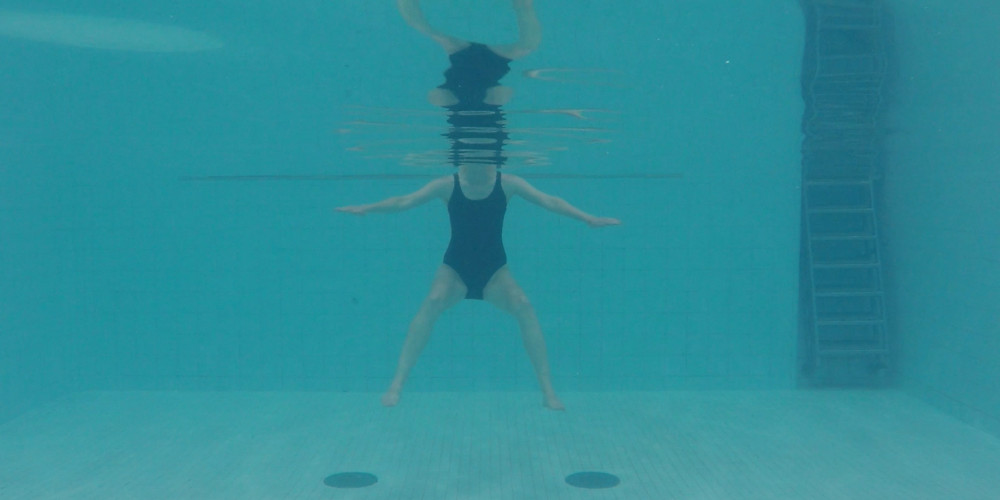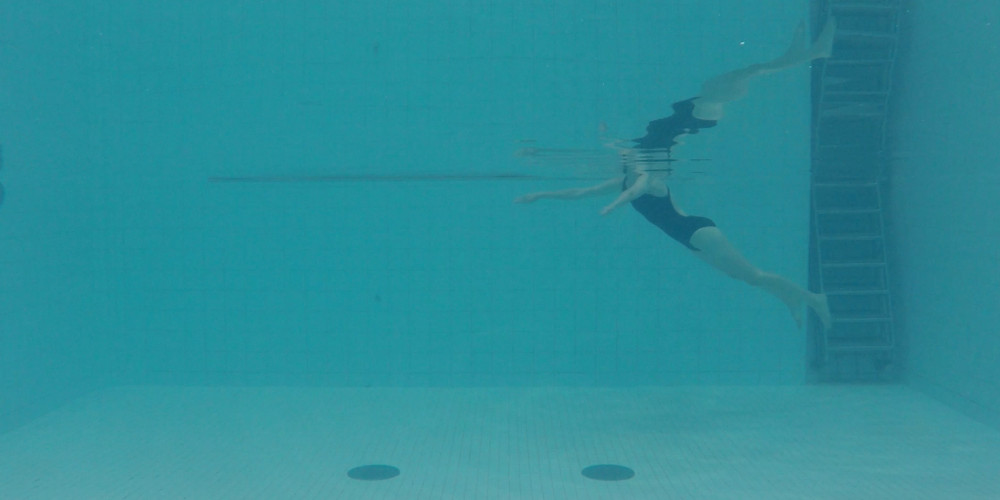 Remembering-how
16 December 2019 - 9 February 2020
A REAR WINDOW PROJECT
Tori Ferguson is a New Zealand-born, Narrm-based (Melbourne), multidisciplinary artist. Ferguson's work, Remembering-how, documents the artist treading water in a public swimming pool – neither drowning nor swimming, just staying afloat.
When you first learn how to swim, you learn how to float – it's an unassuming task, but being able to keep your head above water is the first crucial step in order to stay alive; it requires a certain level of calmness from the swimmer to remain buoyant. In Remembering-how,Ferguson rhythmically gestures with her hands and legs, propelling the water around her body to keep herself afloat. The interaction between body and water signals a relationship, requiring a synchronicity to co-exist.
The continuous treading of water also ushers in the notion of a lack of forward momentum, not sinking nor moving forward – reflecting on an existence that is often measured by the effectiveness of our actions and the output of our labour. The sound was produced by artist Nathan Gray using recordings of the pools filter and surrounds.
CALL FOR REAR WINDOW PROPOSALS
The Dunedin Public Art Gallery will accept proposals for our Rear Window programme all year round, to be considered for the ongoing programme. The proposal must be for a single-channel moving image work, can include sound (only operating between 6am and 11pm), and a screening fee will be negotiated.
Proposals can be sent to: rearwindow@dcc.govt.nz