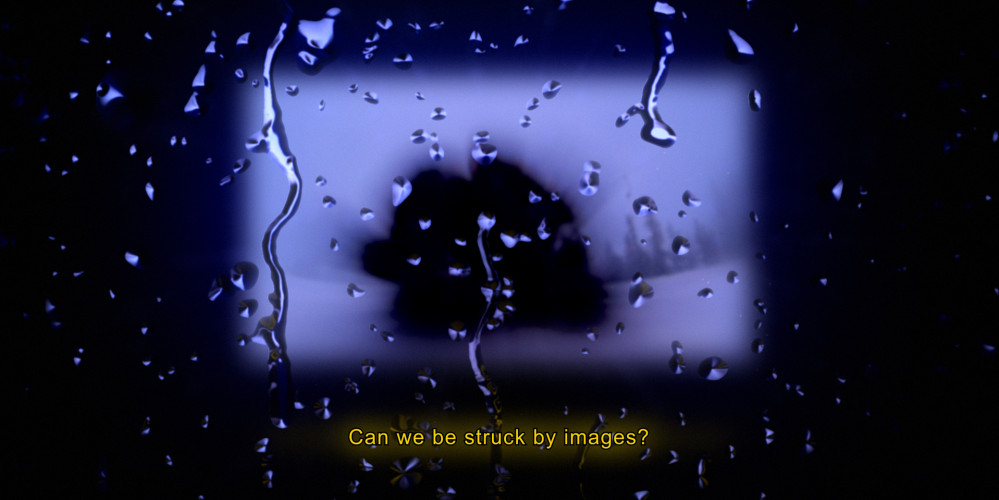 Image struck (repeat)
21 January 2019 - 17 March 2019
A REAR WINDOW PROJECT
'Reality itself is postproduced and scripted, affect rendered as after-effect. Far from being opposites across an unbridgeable chasm, image and world are in many cases just versions of each other. They are not equivalents however, but deficient, excessive, and uneven in relation to each other. And the gap between them gives way to speculation and intense anxiety.'1— Hito Steyerl
Image struck (repeat) re-renders a 'fail video' compilation in which various subjects and objects collide with the camera, or there is some other 'fail' on the part of, or affecting the camera operator. These crudely edited compilations are designed for a quick gag or to generate a visceral reaction from a viewer.
The fragments that remain catch a hint of the aftermath: a spinning field of view, concerned onlooker, or flapping bird.
This found footage has been methodically repurposed: sliced into glimpses and soaked with trompe-l'œil water. Imperfect reproductions interpolate into glossy animation; diffused as shards2within an indeterminate cinematic space. The composite shifts between the registers of visualisation, capture, production, and circulation.
William Linscott is an artist based in Tāmaki Makaurau (Auckland). He holds a Master of Fine Arts from Elam School of Fine Arts, The University of Auckland and is a curator at Window, a dual-platform project space with onsite and online programmes. Recent projects include Daydreaming and the death of the Internet, in Hamster Issue 2, published by The Physics Room (2018), The Tomorrow People, Adam Art Gallery (2017), and under the shadow of the cloud, Michael Lett (2017).
[Text courtesy of the artist]
1. From Too Much World: Is the Internet Dead? in e-flux journal. Also see Steyerl's STRIKE (2010) and STRIKE II (2012) as points of reference.
2. See Evan Calder Williams' Shard Cinema after which this video is formulated. Notably the discussion of Biermann-Film (1983), in which a water-cannon, set to police a protest, soaks the lens of the camera, suddenly materialising it and making us "present to ourselves too".