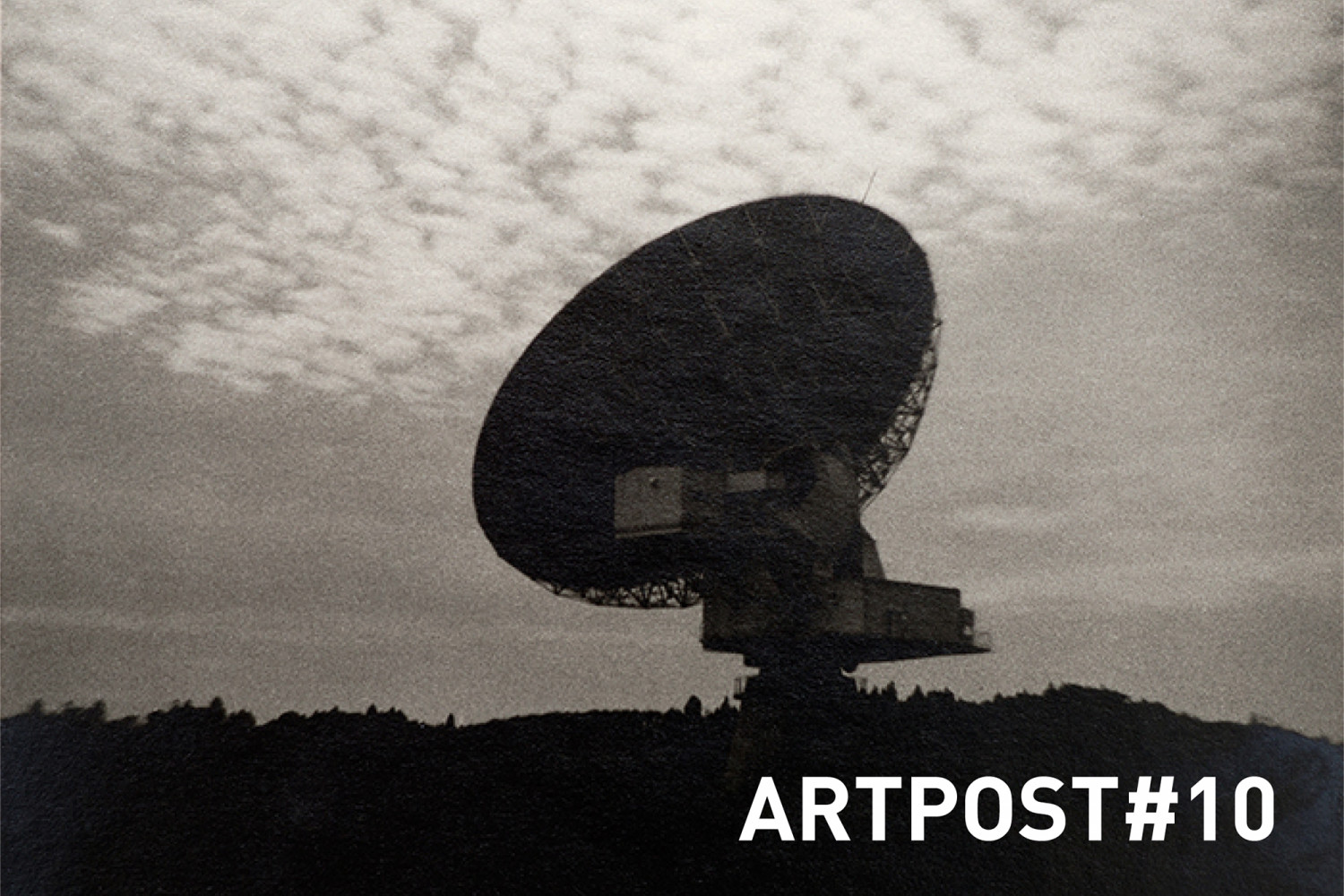 DPAG Weekly Update
8 June 2020
where dark meets light...
THE BRINK [6 June – 18 October 2020]
A new exhibition of works from the Gallery's permanent and loan collections

On Saturday 6th June, Dunedin Public Art Gallery opened The Brink – a focussed exhibition that is drawn out of the Gallery's permanent and loan collections, and shaped around the notion of contrast both as an idea and a tool. The Brink uses a group of 18 works by artists from Aotearoa New Zealand to set up a network of relationships. The included works reveal a range of formal devices where dark meets light, line and plane are juxtaposed, and text is used in a variety of ways.

Although they have been collectively framed by these formal qualities, each work also provides distinctive conceptual concerns or narratives. These in turn set up new ways of interpreting the works together. For example works by John Reynolds, Peter Peryer and Séraphine Pick conceptualise memory in vastly different ways, while Christine Webster and Peter Robinson present contrasting commentaries on human rights issues. Across this group of works threads of connection diverge and intersect.

I've really enjoyed the process of thinking through the formal and conceptual elements of each work as part of a broad set of conversation points. The Brink conveys a multitude of departure points, bound together within the borders of this idea of contrast.

Noho ora mai, Joanna Osborne
Curatorial Intern, Dunedin Public Art Gallery
[The Dunedin Public Art Gallery's Curatorial Intern Programme is generously supported by Creative New Zealand Toi Aotearoa]

[above: PETER PERYER Mars Hotel Portfolio I 1975. Silver gelatin print. Jim Barr and Mary Barr loan collection, Dunedin Public Art Gallery]
NOTE: Our revised opening hours are 10am – 4pm daily.
You will be asked to check in using the Rippl app or a manual register for the purposes of contact tracing.
____________________________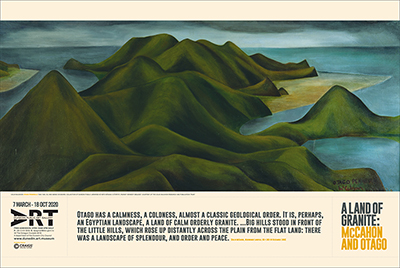 take a written road trip
A Land of Granite: McCahon and Otago
[continues to 18 October 2020]
Take a written road trip around Otago through the eyes of Colin McCahon and download the map/guide produced for the exhibition A Land of Granite: McCahon and Otago. This guide was originally produced as a double-sided A1 poster (pictured above) and is currently available for free in the exhibition (while stocks last). But for those who can't make it in to the Gallery to pick one up – we have converted it to an A4 document for either reading online or downloading and printing — click here.
[above: COLIN McCAHON Otago Peninsula 1946-1949. Oil on gesso on board. Collection of Dunedin Public Libraries Kā Kete Wānaka o Ōtepoti, Rodney Kennedy bequest. Courtesy of the Colin McCahon Research and Publication Trust]
_________________________