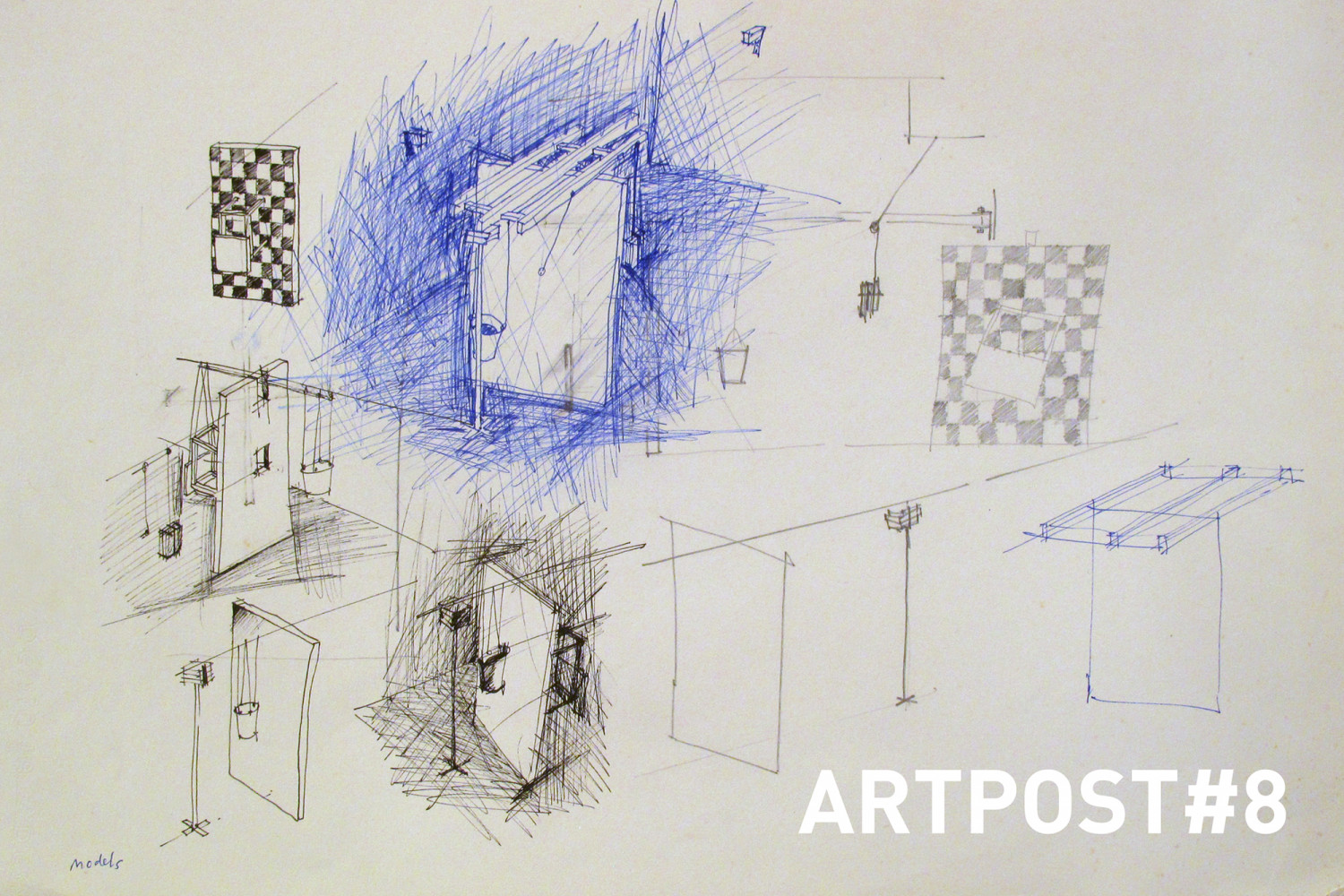 DPAG Weekly Update
25 May 2020
on balance and equilibrium...

PAUL CULLEN Building Structures ++
Opening Saturday 30 May 2020

Two months ago I headed away from Dunedin Public Art Gallery bound for Auckland, leaving behind plans for installing PAUL CULLEN Building Structures ++. Covid-19 was just beginning to breach our borders, and suddenly it seemed possible, likely even, that our installation processes would be thrown into disarray – the hypothetical 'pandemic response' suddenly recast as reality. As we returned to the Gallery over the past week, we were greeted by a group of carefully packed and prepared works by Paul Cullen (1949-2017) – one of this country's most respected, and most self-effacing, artists of his generation.

Curated by Marcus Moore (School of Art Whiti o Rehua, Massey University) and Allan Smith (Elam School of Fine Art), Building Structures ++ draws from an archive spanning the different phases of Cullen's forty-year career. As our (socially-distanced) team has installed the exhibition, it has struck me how appropriate Cullen's approach feels for the current moment. Cullen's work follows a path of experimentation, trial and error, a reminder of the fundamental characteristics of learning and progress. Works such as Model: New Standard (1999/2010) are contingent on balance and equilibrium – concepts of relevance at a time of instability. The tenacious spirit of Cullen's art has felt like a natural accompaniment to the process of returning, and we are excited to welcome our visitors in to spend some time with Building Structures ++ from Saturday 30 May.

Although the planned floor talk with curator Marcus Moore will not be possible, keep an eye out for an online curator's tour with Moore which will be made available soon through the Dunedin Public Art Gallery website.

Noho ora mai, Lucy Hammonds
Curator, Dunedin Public Art Gallery

PS: Our revised opening hours under Level 2 are 10am – 4pm daily.
You will be asked to check in using the Rippl app or a manual register for the purposes of contact tracing.
[above: PAUL CULLEN Drawings for Gravity (Model for a Hypothetical Space) 1999. Pencil and pen on paper. Image courtesy of the Paul Cullen Archive.]
_____________________________