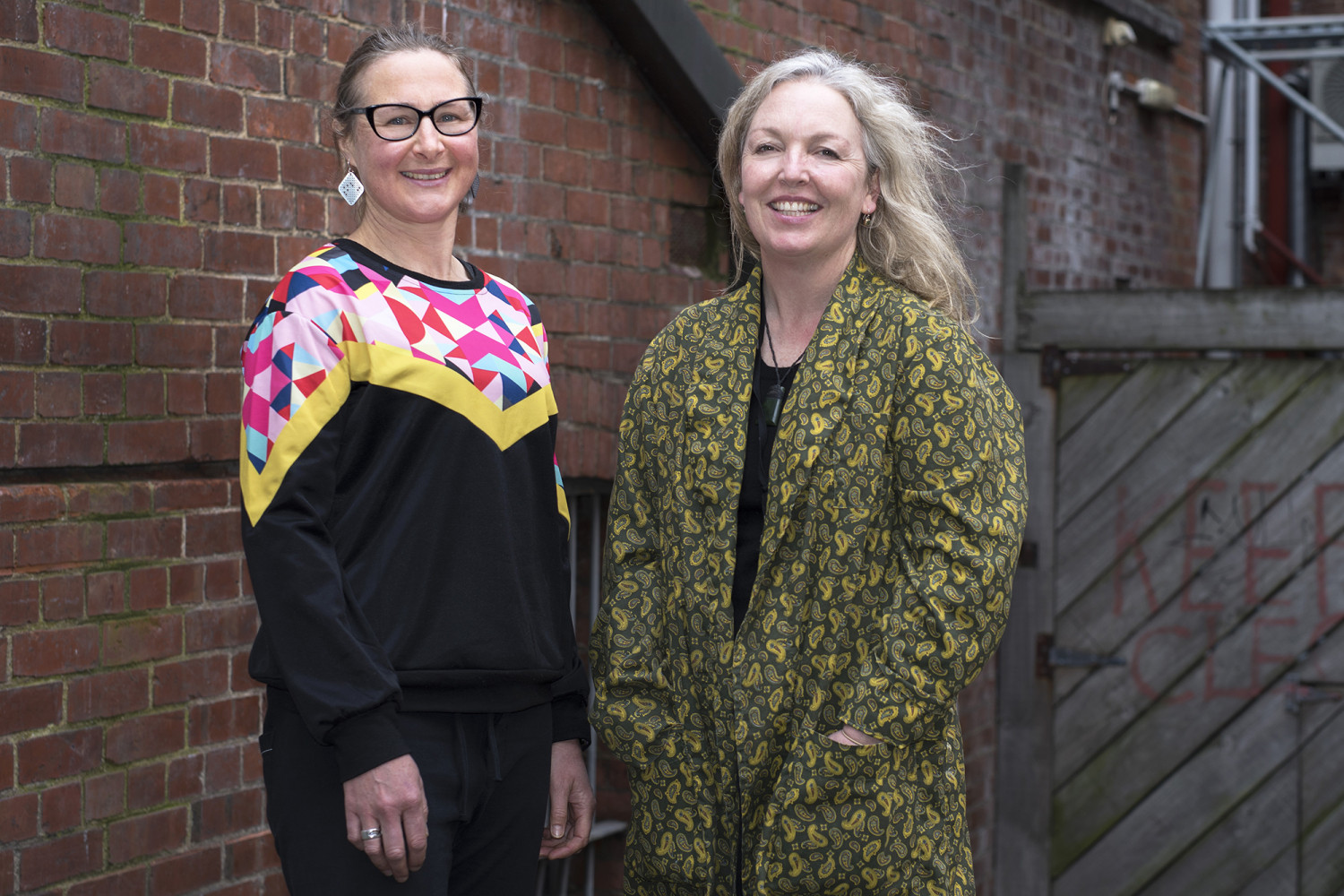 New Collections Assistants
Antonia Wood & Anna Muirhead
23 August 2022
We are delighted to welcome Anna Muirhead and Antonia Wood to our team – they will be job-sharing the Collections Assistant role in our Collections Department, working directly with our Registrar, Genevieve Webb and Conservator, Jenny Sherman.
Anna and Antonia have both worked at the DPAG before – Anna as a visitor host with the OPAVIVARA! exhibition of 2019/2020 – and Antonia as a Functions Co-ordinator, a Visitor Host, and an Exhibition Installer.
Both Anna and Antonia also have artistic practices of their own. Anna showed recently in a group exhibition at Ashburton Art Gallery entitled Gift and facilitates the Cargo Bike Art Space. Her practise includes sculpture, installation, and watercolours. Antonia's practise is sculpture & installation, working with hand-made felt & textiles, but she describes it as 'currently dormant' – due to the commitments of parenthood and running a successful business – but has recently taken up 'Plogging' (collecting rubbish while jogging) and documenting what she collects on social media.
In their new shared role, they are both enjoying working with like-minded people in an environment full of extraordinary and stimulating artworks.
So… what is a Collections Assistant?
The Collections Assistant works with the Registrar and Conservator to care for works of art and prepare them for exhibition and/or travel.
Both Anna and Antonia have assisted with the installation and de-installation of works in gallery environments and it was the extraordinary care and precision required when undertaking this area of work that attracted them both to the Collections Assistant role.
We are delighted to have Anna and Antonia working with us and look forward to working together on our next suite of exhibitions.
Tim PollockExhibitions and Collections Manager, Dunedin Public Art Gallery [Above: Antonia Wood (left) and Anna Muirhead. Photograph by Justin Spiers]
Noho ora mai