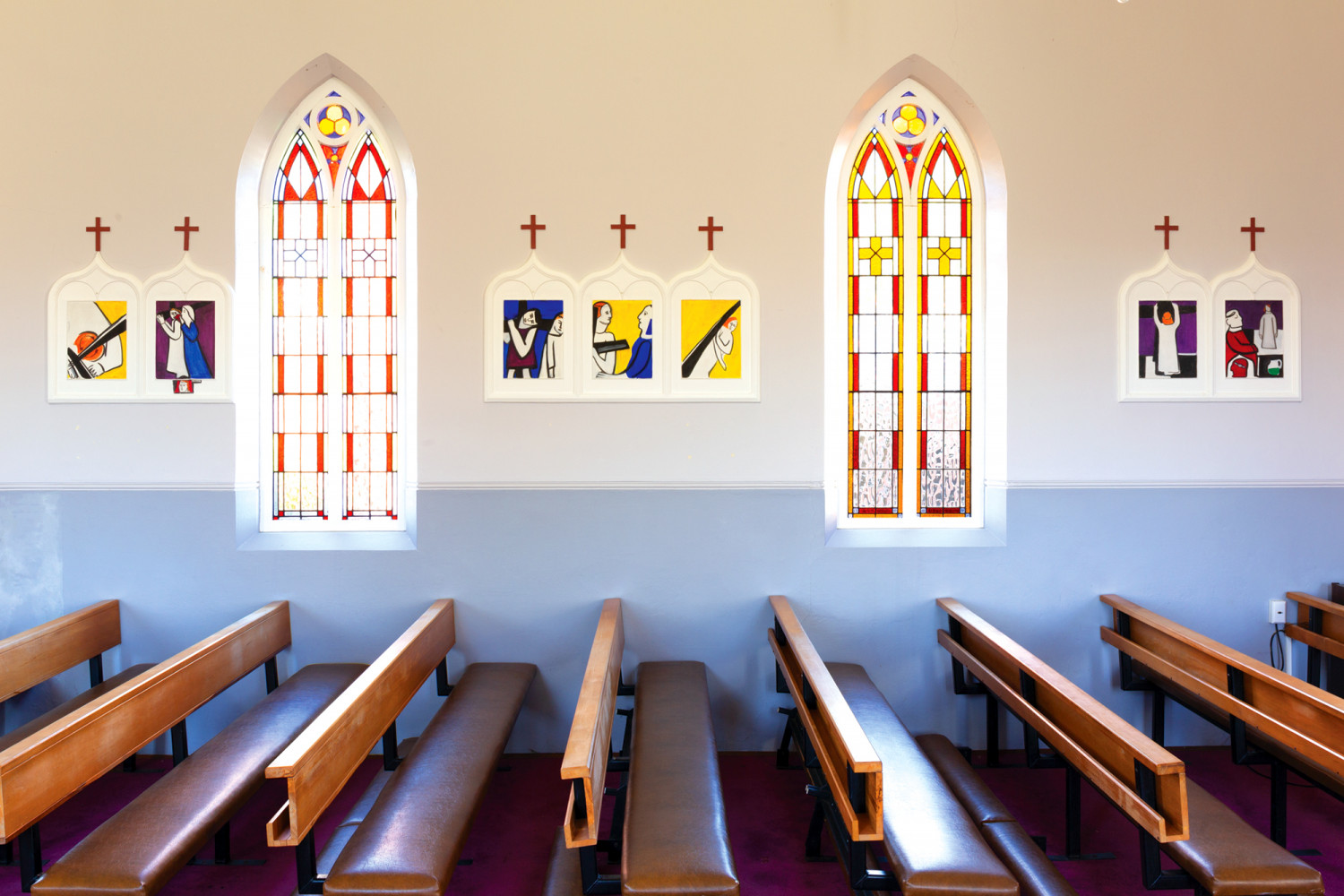 of works by Joanna Margaret Paul
20 July 2021
In the early 1970s, soon after moving to Ōtepoti Dunedin, Joanna Margaret Paul was commissioned to paint the Stations of the Cross for the church of St Mary Star of the Sea, Port Chalmers. Painted directly onto plaster niches in the church, she described these as 'bright beautiful simple even childish images with a consciously symbolic use of colour'. While these works have been covered by more literal depictions of the fourteen Stations for decades, we are very pleased to have them uncovered and available to view for a week in early August. This event is in association with the exhibition, and accompanying publication, Joanna Margaret Paul: Imagined in the context of a room, which opens at Dunedin Public Art Gallery on 7 August 2021.

The works are available for viewing from
Wednesday 4th August to Saturday 14th August 2021
At St Mary's Star of the Sea
38 Magnetic St, Port Chalmers, Dunedin
We ask that you visit between 10am and 4pm and be respectful of any church activities taking place.

Thanks to Father Mark Chamberlain and St Mary Star of the Sea.
[image:
JOANNA MARGARET PAUL
Stations of the Cross
c. 1971.
Tempera (installation view)
St Mary, Star of the Sea, Port Chalmers.
Courtesy of Joanna Margaret Paul Estate
]