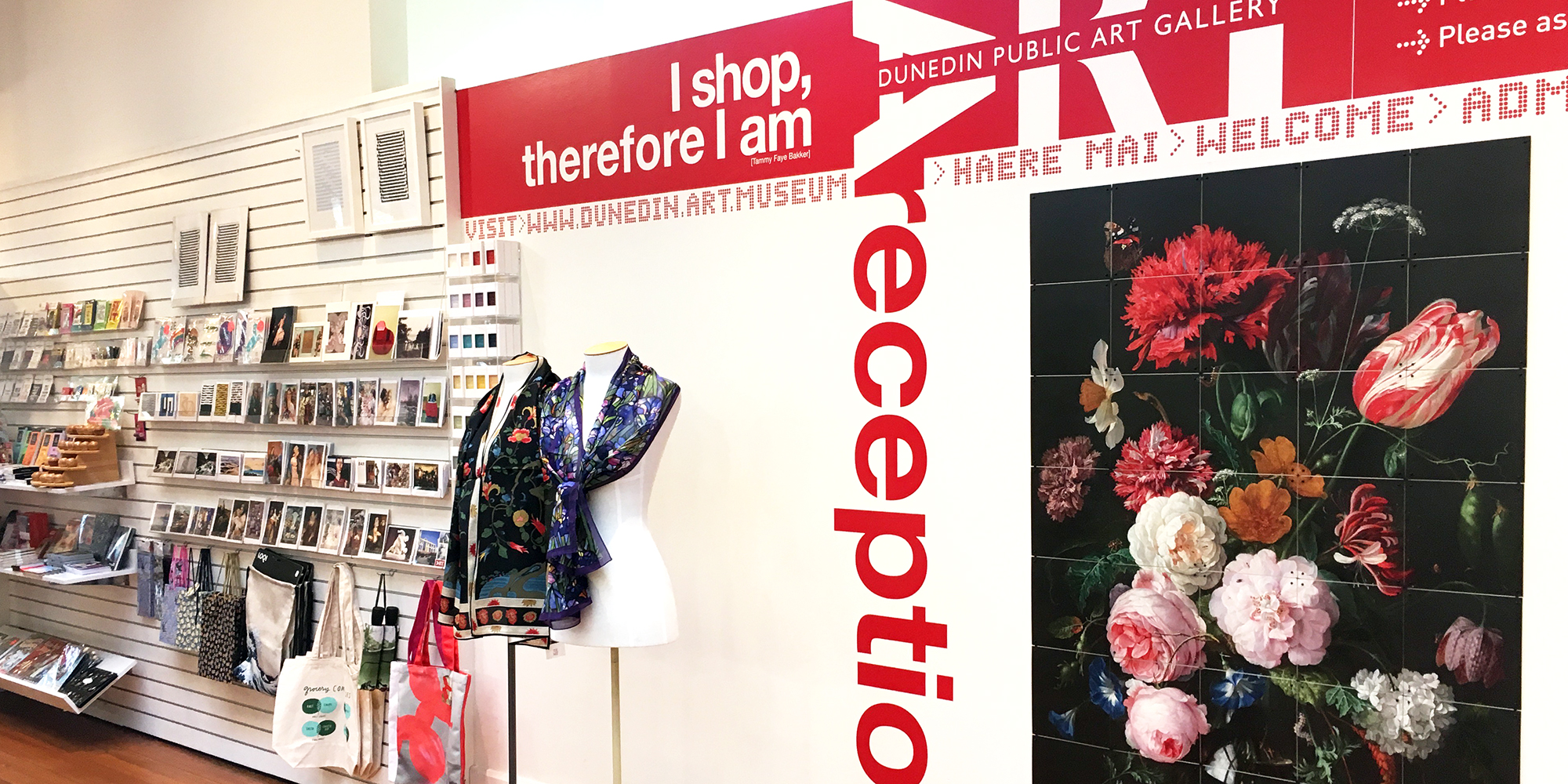 This online store is made available to you under the following policies and conditions:
Returns
We want you to enjoy shopping at the Gallery Shop, so it's important to us that you are satisfed with your purchases. We ask that you inspect your order upon delivery and if for any reason you are not satisfed with it, return it to us within 21 days. We will happily exchange the item or refund you the purchase price - whichever you prefer.
Electronic payments
Electronic payments through this site are highly secure. Your credit card details are encrypted, so they cannot be read even in the unlikely event of the purchase details being intercepted.
International orders
You may be subject to import duties and taxes, which are levied once a shipment reaches your country. Additional charges for customs clearance must be borne by you; we have no control over these charges and cannot predict
what they may be. Customs policies vary widely from country to country; you should contact your local customs office for further information. Additionally, when ordering from our store, you are considered the importer of record and must comply with all laws and regulations of the country in which you are receiving the goods.
Legal Jurisdiction
All activities on this website are conducted under the laws of the jurisdiction of New Zealand, unless otherwise stated.
Shop Privacy Policy
If you think that we have breached our obligations, you may make a complaint to our Privacy Officer by writing to privacy@dcc.govt.nz
Right to restriction of processing. You may request that DPAG restrict the processing of your Personal Data. In such case, this may affect your ability to use or navigate some of our customer services.
Right to erasure/Right to be forgotten. You have the right to request that any of your Personal Data being stored or processed by DPAG is deleted from our records. However, while we can delete your Personal Data from our current records, copies of your data may be stored in DCC inactive and archived records and will be deleted in accordance with DCC's then-current document management policy. In some cases, your Personal Data may be continued to be stored in archived records of transactions or activities where DCC is required by law to retain such records.
Right to data portability. You have the right to obtain a copy of any Personal Data stored and processed by DCPAG and direct DPAG to transfer your Personal Data to another controller via csv format.
Right to withdraw consent. You have the right to notify the Dunedin Public Art Gallery (DPAG) that you no longer want them to process or use your Personal Data. You can do that by contacting Dunedin Public Art Gallery at dpagmail@dcc.govt.nz
In addition, under the GDPR legislation of 25 May 2018, you have the following rights related to use of your Personal Data: All payments are processed through DPS Payment Express, which is a secure payment system. We do not store or hold any credit card information. Our website platform, Shopify is PCI compliant.