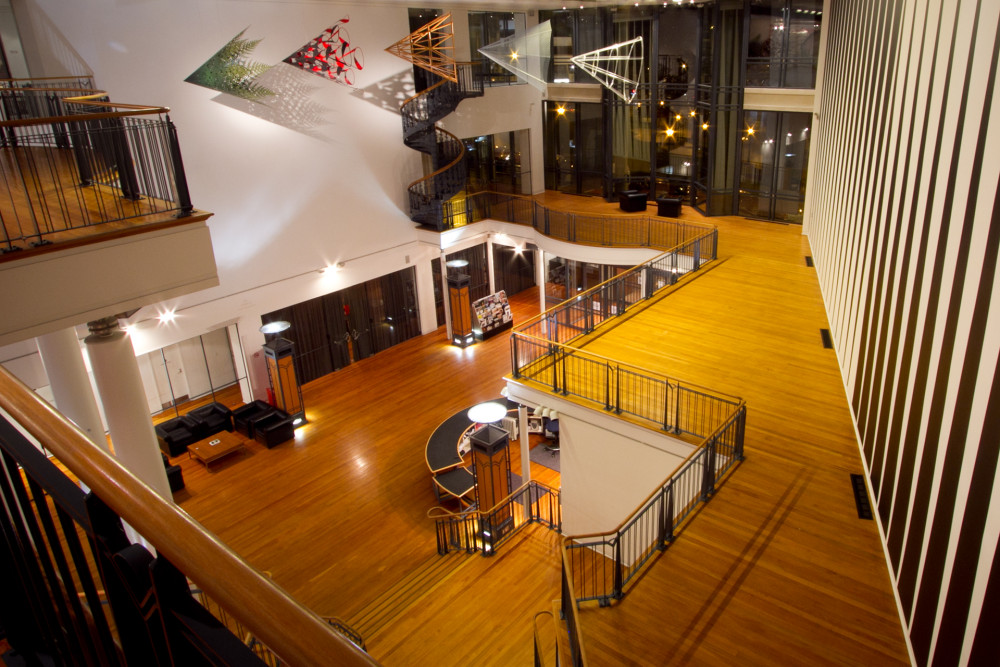 Your guests will feel a sense of occasion as they enter the Art Gallery via the Octagon directly into Donaghys foyer.
Any event or gathering that requires impact will benefit from being hosted in this stunning architectural space with its warm wooden floors and the open, two-story atrium rising to the glass roof.
Donaghys foyer is the perfect venue for a corporate event, predinner drinks or dinner.
Donaghys foyer can host up to 300 guests for cocktails, 200 guests for dinner and is available for hire after 5pm.
Location


Ground floor

Capacity


Cocktails: 300 guests, Dinner: 200 guests

Availability


Evenings after 5pm

Contact




Please contact us to discuss your venue requirements

Sam Willis