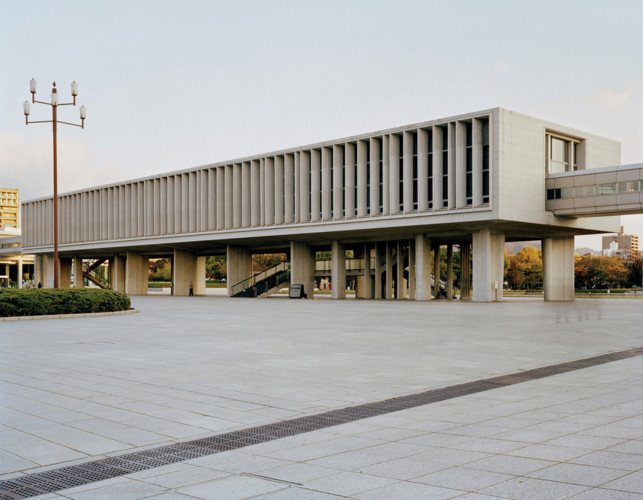 The First City in History
12 March 2011 - 5 June 2011
The First City in Historyis Fiona Amundsen's most recent photographic project. It focuses on Hiroshima, the city which became the first urban environment in history subjected to nuclear warfare after it was bombed by the United States during World War II. As the evocative title indicates, this is a city that was shaped and defined by the most modern of military means, and reconstructed physically and philosophically according to the ideals of a newage.
Amundsen has established a significant reputation over the last decade for documenting the impact of human activity on the builtenvironment, and in particular, how public spaces reflect the changing political, social and historical values that are attributed to them. Her interest has focused on exploring and revealing the disparity between the unique experiences of being in these public domains, and their representation through photography.
The First City in Historyis the second instalment in an ongoing and long-term photographic project, which also includes Miracle on the Han River (South Korea, 2008) and The Golden Waterway(China, 2011). These projects investigate the impact of colonialism on the Asian territory leading up to, and post World War II.
Together, this three part suite of highly formal and aestheticized photographs, belie the social conventions and narratives that usually frame these places, especially those depicting Hiroshima.
The psychological and visual distance of Amundsen's approach, is deliberately undone by the nuances of the photographic moment: a shaft of light shimmering on the water; a gust of wind disturbing a willow tree; the changing temperament of an unfurling clouded sky. These arbitrary qualities, mirrored in the combination of both black and white and colour prints, offers space for an alternative reading of these complex locations. These are images that knowingly reflect back photographic history, while also revealing the simple slippages of experiencing and capturing an actual place. It is within this personal, public and socio-political dynamic that Amundsen carefully treads, thinking anew about these emotionally and historically loaded sites.
The First City in History has been supported by AUT University; New Zealand Japan Foundation; Asia New Zealand Foundation.
View the exhibition labels – click here