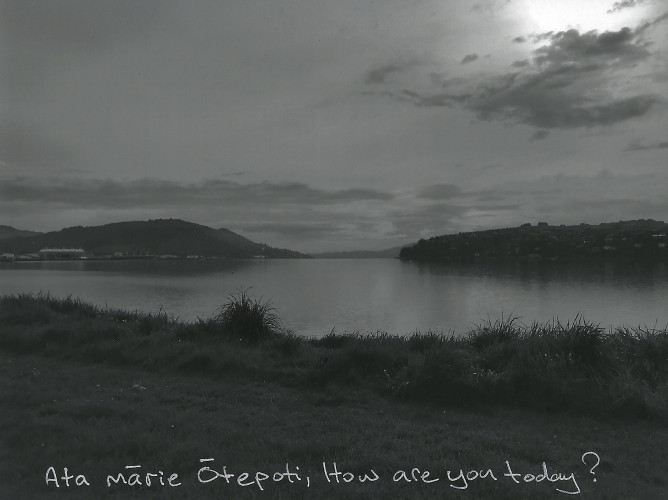 Cinelli 250: Ata mārie Ōtepoti
17 April 2021 - 7 November 2021
Cinelli 250: Ata mārie Ōtepoti is part of an ongoing project by Scott Eady, who is Dunedin Public Art Gallery 2020 Ōtepoti Dunedin artist in residence. This unique residency supports an artist in our immediate community to realise new work and was created as part of the Gallery's response to the challenges posed by the Covid-19 pandemic.
Cinelli 250 has been in development since 2018, when Eady purchased a Cinelli road bike and began cycling to work along the edge of the Otago Harbour. He set himself the challenge of making 250 trips, equivalent to the price of the second-hand bike. As part of each journey, he stopped to greet the day with the words 'ata mārie Ōtepoti' from a public bench, documenting the rising sun in a black and white photograph. This ritualistic exercise manifests at DPAG as a large-scale neon and a purpose-built bench – creating a site to be discovered and activated by visitors during their visit to the Gallery.
A Dunedin Public Art Gallery Visiting Artist Project supported by Creative New Zealand Toi Aotearoa along with project partner, Dunedin School of Art.