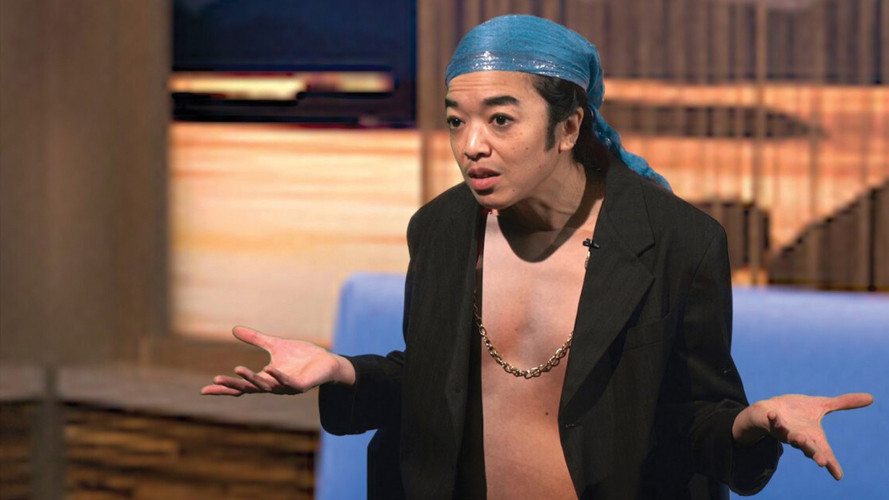 Boney (Phoney?) M
20 November 2023 - 7 January 2024
A REAR WINDOW PROJECT
Li-Ming Hu explores ideas of authenticity, diaspora, and cultural production through her reenactment of performances and interviews featuring the German-Caribbean band Boney M. Founded in the late 1970s, Boney M capitalized on the disco phenomenon and became household names in Aotearoa and other Commonwealth countries, Europe, and parts of South and West Asia. Alongside their fame, however, were internal conflicts between band members as well as with their German producer. Despite it being revealed that some of them were lip-syncing, Boney M have continued to enjoy wide success, with various members touring with their own incarnations of the group. In Boney (Phoney?) M, Hu energetically morphs herself into all four band members, combining bold humour with a carnivalesque aesthetic. Cultural identity and its relationship to cultural production are clear themes within Hu's art practice, and her use of reenactment provides a fresh approach to addressing representation through a creative, relatable lens.
Li-Ming Hu grew up in Tāmaki Makaurau and resides in New York City. Her artistic practice engages with high-performance culture and draws on experiences in the entertainment industry, allowing us to question how we interact with popular culture and media. Hu studied at Auckland University of Technology and Elam School of Fine Arts and has an MFA from the Art Institute of Chicago. She has exhibited and participated in residencies throughout Aotearoa and the USA.
Boney (Phoney?) M is part of the Dunedin Public Art Gallery's Rear Window Moving Image Programme, which showcases moving image works by contemporary Aotearoa New Zealand and overseas artists.